Atlanta
The Atlanta Police Department takes great pride in identifying and apprehending suspected drunk drivers throughout the city. The Atlanta Police Department knows that with a somewhat limited public transportation system in MARTA and a social scene that often revolves around drinking, drivers may be tempted to get behind the wheel after indulging in a few adult beverages.
A driver could be coming from a nightclub in Buckhead, a kickball game in Piedmont Park followed by drinks in midtown, a craft beer event in Virginia Highlands, a Braves Game at Turner Field, or a concert at Phillips Arena when he or she sees the dreaded blue lights in the rearview mirror.
Drivers should remain constantly aware that whether they realize it or not, various law enforcement agencies patrol Georgia's capital hoping to spot drunk drivers and make an arrest for DUI. The Atlanta Police Department employs a DUI Task Force which specializes in the detection of drunk drivers and the enforcement of DUI laws and related traffic offenses.
The Georgia Department of Public Safety's Nighthawks DUI Task Force also covers the city of Atlanta looking for intoxicated drivers – and that intoxication can be from alcohol, prescription drugs or illegal drugs like marijuana, cocaine or meth. The Governor's Office of Highway Safety funds the aggressive Nighthawks DUI task force, which is the most highly trained collection of DUI law enforcement officers in the state.
Atlanta Municipal Court:
DUI cases in the city of Atlanta are heard at Atlanta Municipal Court, which is located at the Lenwood A. Jackson, Sr., Justice Center at 150 Garnett St. SW, Atlanta, GA 30303. The Honorable Lenwood Jackson, for whom the building is named, was a long time City Court Judge and Director of Facility Development for the courthouse construction project.
Atlanta Prosecutors:
The City of Atlanta Solicitor's Office prosecutes cases in Atlanta Municipal Court. Headed by the Solicitor General, the Solicitor's Office aims to represent the interests of the citizens of Atlanta by screening, investigating, and prosecuting all cases within its jurisdiction, and also by providing legal assistance to city departments, schools, local colleges, community organizations, and law enforcement agencies.
Who Are the Judges?
The Atlanta Municipal Court Judges are led by Chief Judge Herman L. Sloan, who was appointed to the bench by Mayor Bill Campbell in 2002. Prior to his appointment, Judge Sloan served as Chief Assistant Solicitor General for the State Court Fulton County, as well as Assistant District Attorney for Fulton County. The complete list of Atlanta Municipal Court Judges and their phone numbers is as follows:
Chief Judge Herman L. Sloan: (404) 588-4708
The Honorable Barbara A. Harris: (404) 588-4708
The Honorable Elaine L. Carlisle: (404) 588-4702
The Honorable Calvin G. Graves: (404) 658-7049
The Honorable Gary E. Jackson: (404) 658-6966
The Honorable Crystal A. Gaines: (404) 954-6763
The Honorable Christopher E. Ward: (404) 588-5909
The Honorable Terrinee L. Gundy: (404) 588-4710
The Honorable Leigh M. Dupree: (404) 954-7905
Question: What is DUI?
Drunk driving is commonly called DUI in Georgia; in other states, it is known as DWI, or Driving While Intoxicated. In other states, it's called OWI, or Operating While Intoxicated.
In Georgia, it is a crime to operate a motor vehicle while under the influence of an alcoholic beverage if it makes you a less safe driver, with a blood-alcohol content (BAC) of .08 or above, or with any amount of any controlled substance in the blood or urine.
The law provides that it is always illegal to drive while your BAC is above .08 or above. This is commonly thought to mean two drinks or so, but BAC can vary widely and depends on a person's sex, height, weight, and many other factors. A person under 21 years of age may face DUI charges if they have a blood-alcohol content of .02 or more.
But you can also be charged if your BAC is below .08 if the police say you were a less safe driver because you were drinking. For instance, even if your test result returns a .07 BAC, the police officer can still say you were slurring your words, seemed disoriented, and did poorly on the field sobriety tests, which may be evidence against you.
The law is particularly hard on those charged with DUI and drugs. If a test shows any drugs in your system, you may face DUI charges, despite the fact that some substances stay in a person's system for weeks, long after any effect can be felt.
Question: Can I still fight my DUI charge even if I've failed a field sobriety test?
Yes. Even if you failed a field sobriety test you still may have grounds for a good defense. Officers make mistakes when administering field sobriety tests, including the one-leg stand, the horizontal gaze nystagmus, and the walk-and-turn test.
Even sober people can fail these tests because of nervousness, physical impairments, fatigue, inner ear problems, and other reasons. A strong DUI defense can be built when demonstrating that field sobriety test results are incorrect because the tests were administered improperly or there were other reasons why someone performed poorly.
Question: What happens when a police officer suspects that a driver is under the influence?
After a police officer stops a vehicle, he or she typically asks the driver for their license. Officers are trained to use this opportunity to make several observations of a possibly impaired driver: the strong odor of alcohol on the driver's breath, a flushed face, bloodshot and watery eyes, and slurred speech. Based on these initial observations, the officer can have reasonable suspicion that the driver is under the influence and can legally detain the driver for the purpose of conducting field sobriety exercises.
Question: Is DUI called different things in different states?
Here in the state of Georgia DUI stands for driving under the influence. Other states, however, use different terms to denote the same thing. DWI stands for driving while impaired or driving while intoxicated. OWI stands for operating while impaired. OVI stands for operating a vehicle under the influence. DUII stands for driving under the influence of intoxicants.
Question: What is an Ignition Interlock Device?
Ignition Interlock Devices are seldom if ever, required for a first-time DUI. The Ignition Interlock Device is an in-car alcohol breath screening device connected to the ignition system. Once installed, the person must blow into it and pass a breath test in order to be able to start the vehicle. The Ignition Interlock Device also requires random breath samples to keep the engine working. Various companies produce Interlock systems.
Question: Can a police officer stop a vehicle for any reason?
With the exception of a lawful checkpoint that meets constitutional muster, to lawfully stop a vehicle a police officer must have either probable cause to believe that a traffic infraction has occurred (such as speeding, running a stop sign, or failing to maintain lane). A police officer must have either probable cause or reasonable suspicion because the act of stopping a vehicle is a seizure and the 4th Amendment to the United States Constitution protects against unreasonable searches and seizures.
We Are Your Local Atlanta DUI Lawyers
The Atlanta Municipal Court is, as you might expect, is the largest Municipal Court in the state of Georgia. With its size and massive case load, dealing with the Atlanta Municipal Court requires its own set of tactics and strategies for a successful DUI defense.
At the Sherman Law Group, we know what it takes to get the best possible outcome for our clients in Atlanta Municipal Court. At the Sherman Law Group, we are proud of our reputation as fierce client advocates. We realize that in their most trying times, people do not need an attorney who is going to judge them for their alleged wrongdoings. What they need is someone who gets results. William and Valerie Sherman offer straightforward advice to get their clients moving in the right direction. Our results-driven approach to handling DUI cases aims to allow our clients to emerge from their difficult situations with the least possible negative impact on their lives.
We Served as a Former Magistrate Judge, Assistant Attorney General & Senior Assistant County Attorney
As a former Assistant County Attorney and Assistant Attorney General, William H. Sherman knows how prosecutors think. With years of experience as a DUI defense attorney, Mr. Sherman has used his knowledge and experience in countless successful DUI defenses. Attorney Valerie Sherman's tenure as a Magistrate Judge and Assistant County Attorney have also proven extremely valuable throughout her time defending clients charged with drunk driving. When you are in need of an Atlanta DUI lawyer, we are always ready for you.
With experience on both sides, as prosecutors and defense attorneys, William and Valerie Sherman understand how prosecutors think and know what it takes to get the best results for their clients in the Atlanta Municipal Court. Above all else, however, we are proud that our clients consider us the "best DUI lawyers in Atlanta."
---
Call an Atlanta DUI lawyer now at (678) 712-8561. We are always available to help you!
---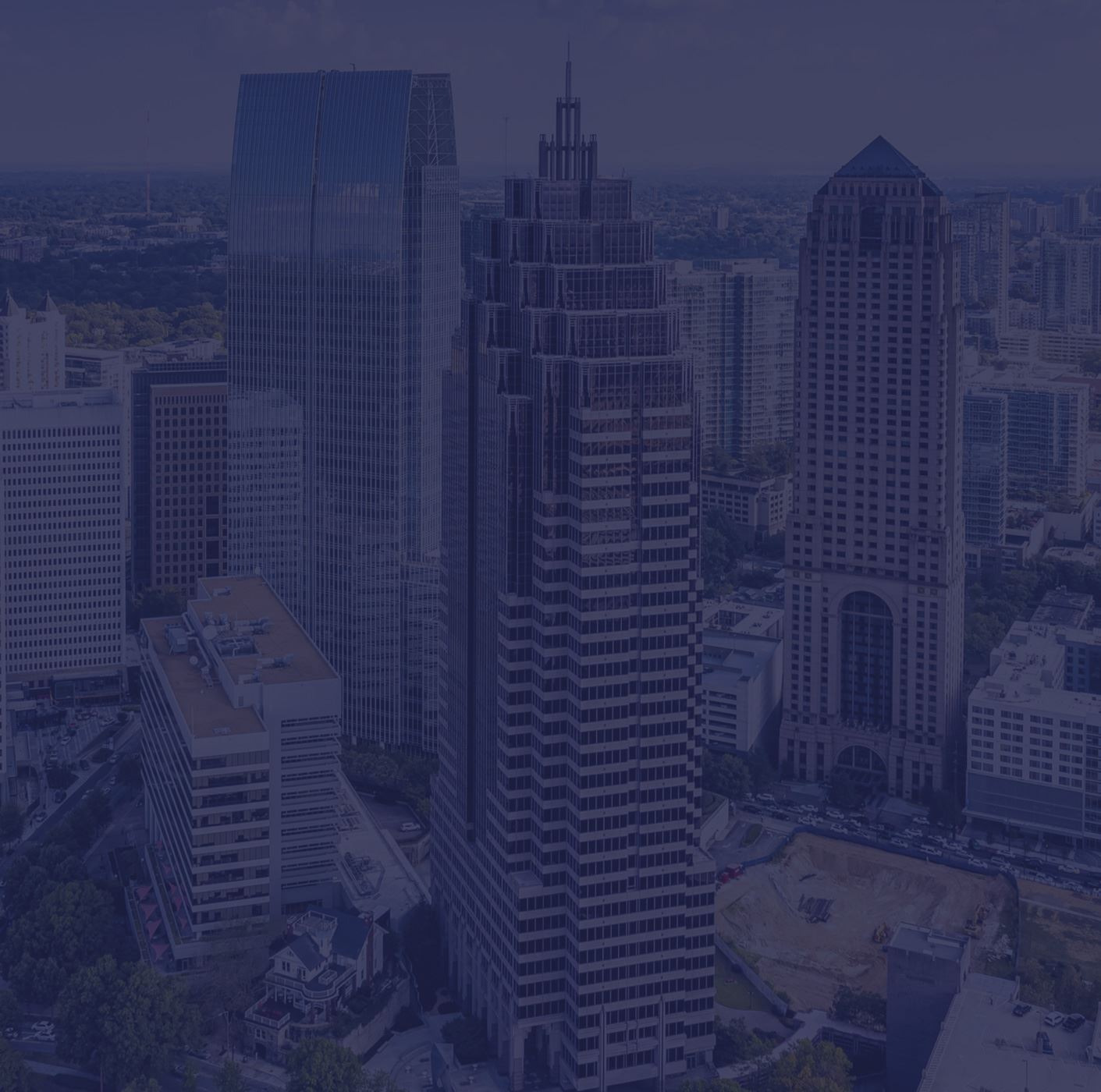 What Our Clients Say
I have utilized all types of attorneys in the past and have never had someone work so hard for me! Thank you! I will refer anyone to your firm!!

Kevin B.

We can't thank you enough. You made a bad situation better. You were all a pleasure to work with. Thank you again!

Mark V.

"My family is forever in your debt. We can't thank you enough for our son's freedom and the ability to finally be able to sleep again at night and have the weight lifted from our shoulders so that we can finally once again look forward to the future."

Y.L.
Contact Our Offices
Whether you have questions or you're ready to get started, our legal team is ready to help. Complete our form below or call us at (678) 712-8561.