Barrow County
If you were arrested for DUI in Barrow County, Georgia you need to know some basic information to help ensure that your rights are protected to the greatest extent possible.
Barrow County DUI Information - Who is the Prosecutor? Who is the Judge?
If you are arrested for DUI in Barrow County you will go to the Probate Court of Barrow County. The Probate Court has initial jurisdiction for DUI charges in the county (although there are Municipal Courts / City Courts that hear DUI cases as well).
The Barrow County Probate Court Judge is Tammy S. Brown.
The address of the Probate Court is:
652 Barrow Park Drive, Suite D Winder, GA 30680
The court's phone number is: 770 -307- 3045; its fax number is: 770-307-4470.
The DUI case is prosecuted by attorneys in the Barrow County District Attorney's Office. There are several Assistant District Attorneys who prosecute DUI cases so the case could be assigned to any of those prosecutors. Each prosecutor handles each case slightly differently depending on the facts and circumstances of the matter. Factors that influence how a DUI case might be handled are things like:
blood-alcohol content (what was the reading of the Breathalyzer test or the blood test)
if there was an accident (how many cars were involved; any injuries?)
how cooperative or uncooperative the driver was (was the driver calm and respectful or acting out?)
was this a first DUI charge or are there other DUI's in the suspect's history
How do the Barrow County Sheriff's Deputies Make a Case for DUI?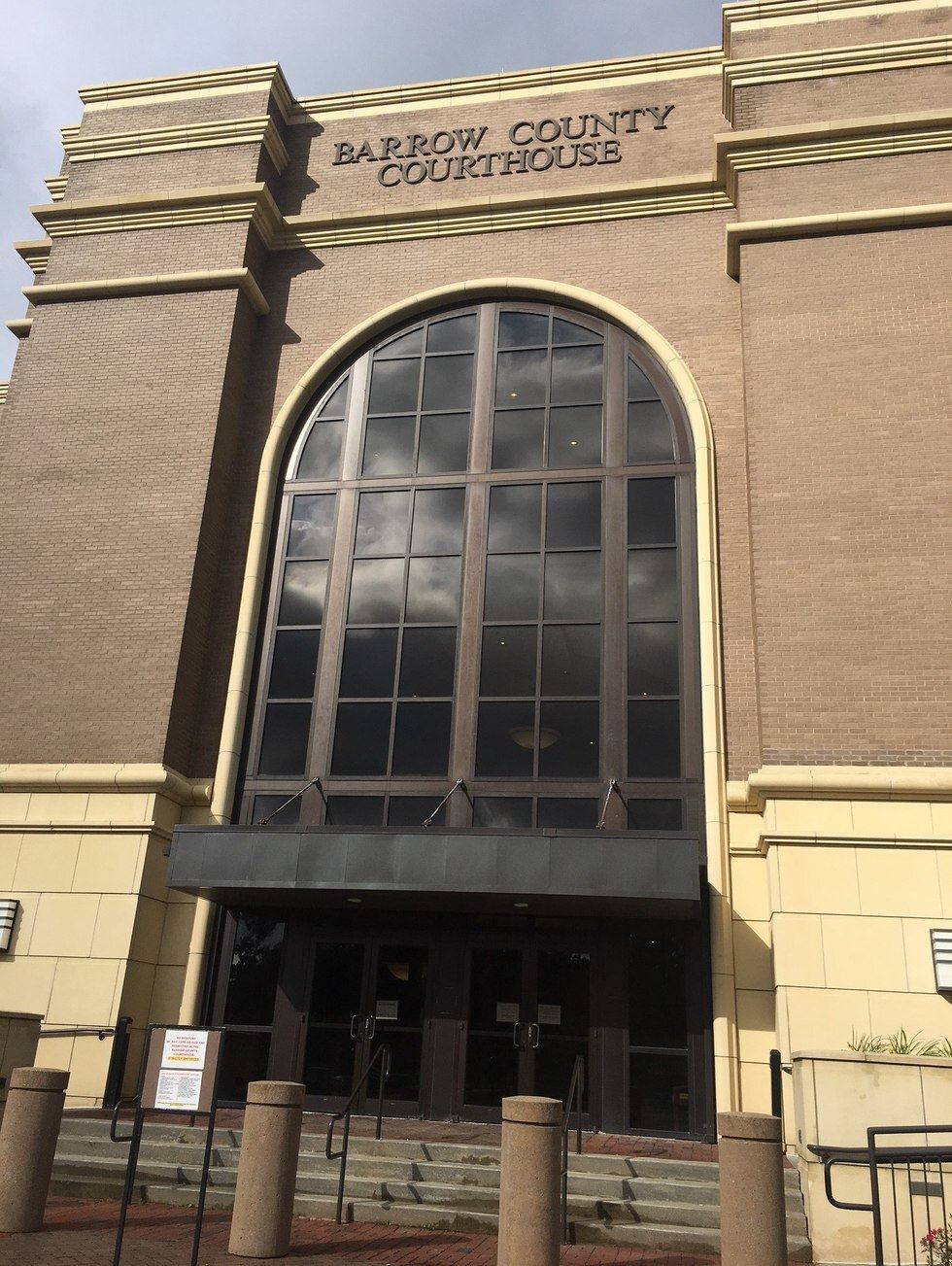 Barrow County sheriff's deputies are trained to make DUI arrests. When a driver is stopped for a traffic violation by the police, that officer will try to determine if the driver has been drinking or taking drugs (that includes prescription drugs that you possess because of a doctor's prescription as well as illegal drugs like marijuana, LSD, mushrooms, cocaine, opium, meth & heroin).
The deputy will start trying to gather evidence by simply talking to the driver. The officer wants to hear the driver speak. The cop will listen for slurred speech, inappropriate topics of discussion, and admissions (like, "I just came from a bar and got lost," "I think I had a little too much," or "I know I can handle a few shots"). The Barrow County deputy will try to smell alcohol on the driver and look for other signs of impairment, like bloodshot, glassy eyes, and disorientation. The whole time, the police officer is searching for clues of intoxication. Remember, the police want to make DUI arrests.
The cops will try to look inside the car for bottles or cans containing alcoholic beverages as well as to see if any marijuana or pills or pill bottles are visible.
The Barrow County Police Officer Wants You to Admit Certain Things
Barrow County officers are trained to get drivers to make admissions. Yes, police officers can be "sneaky." A favorite question for the officer to ask the driver is where the driver is going or coming from, and if the driver has had anything to drink. Of course, the police officer is doing this so he can gather evidence that he can use against you to in a DUI prosecution.
Many times officers are successful in getting a motorist to incriminate himself with certain statements (like admitting you were drinking at a club, bar, football game, restaurant, pool hall or concert). The United States Supreme Court has ruled that "trick questions" are constitutional. Cops can lie to you.
The cop may ask exactly what you have had to drink. Although a driver does not have to answer such a question, many will. And many people will provide very detailed answers such as "6 beers," "4 shots of vodka," "just a couple of whiskeys," "I was at a craft beer tasting," or "5 glasses of wine." Obviously, these answers significantly increase the chance you will be charged with DUI. And all the answers are admissible as evidence against you in court.
Barrow County Police Are Trained to Administer DUI Field Sobriety Tests
After the initial questioning, the Barrow County police officer wants the driver to do field sobriety tests. Developed by the National Highway Traffic Safety Administration (NHTSA), these quasi-scientific physical exercises were designed to help an officer determine if a motorist is impaired by alcohol.
The tests are purely voluntary, not mandatory. Remember, you are not yet under arrest and you can decline to take them. If you take the field sobriety tests it is unlikely that you will "pass." This is because the exercises are graded by the police officer and an officer who wants to make a DUI arrest will usually grade the driver strictly so that it appears that the driver has done poorly on the tests. If the field sobriety tests are captured on videotape, then the video may back up the officer's version of events. Or it is possible that the videotape will help exonerate the driver by showing that the driver performed well on the tests.
The only three tests recognized by the court as being accurate are:
Horizontal Gaze Nystagmus or HGN (the eye test)
Walk and Turn (you walk nine steps and turn and walk back nine steps)
The One Leg Stand Test (you raise one leg and count)
The Barrow County Jail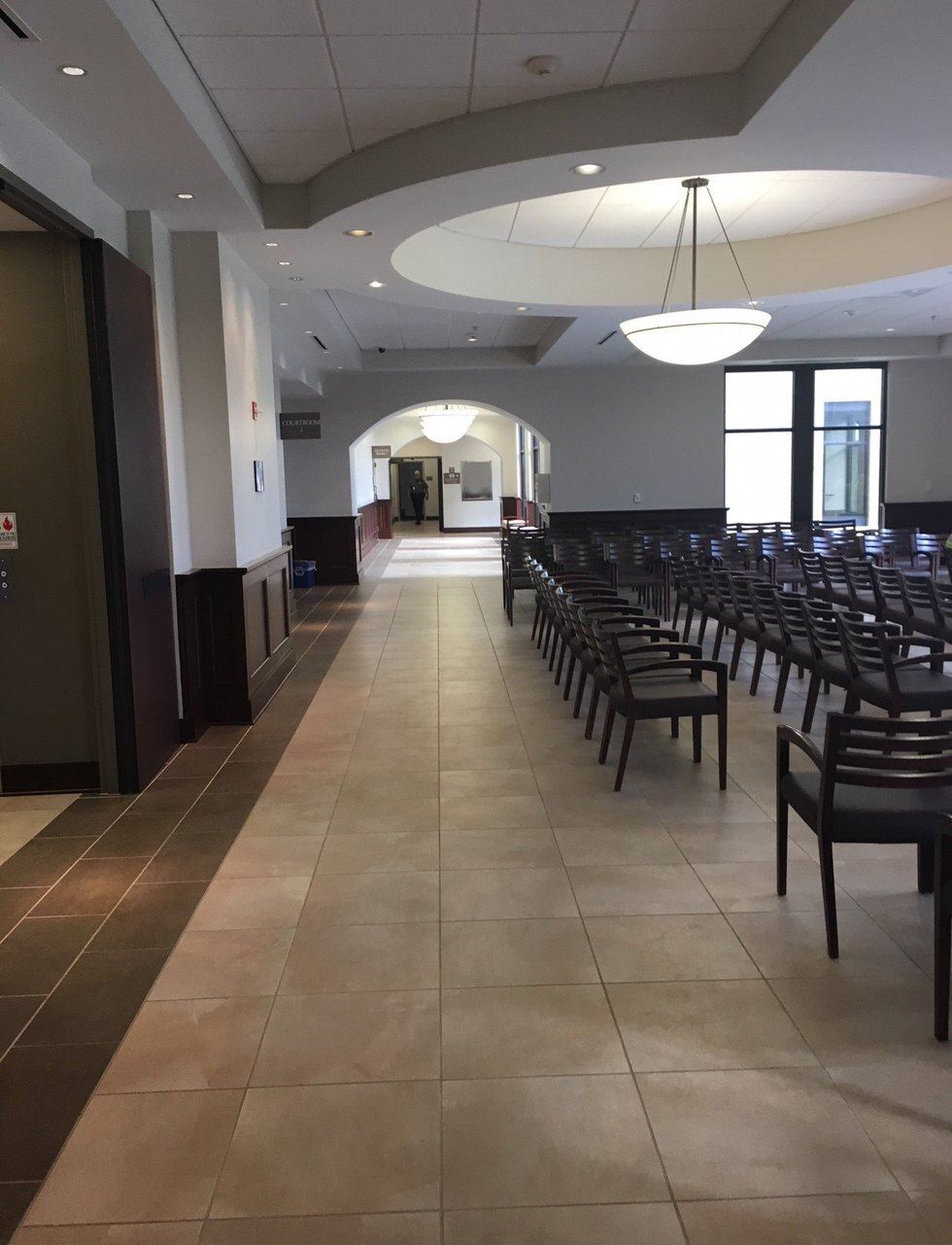 If the Barrow police officer believes that the driver is impaired, he or she will be arrested for DUI and will be transported to the Barrow County Detention Center. The jail is located next to the courthouse at:
652 Barrow Park Drive Winder, GA 30680
The phone number for the Detention Center is 770-307-3080.
The suspect usually calls a bail bond company, family member, or friend to bond out of jail. The bail bond amount that was posted should be returned to whoever posted it when the case is eventually closed.
A Barrow County DUI Impacts Your Driver's License
A DUI charge can do a lot of bad things to your driver's license. A DUI arrest can trigger a driver's license suspension. And the suspension can be for a full year without a limited permit.
If you are arrested for DUI and if your breath or blood alcohol registers over .08 within three hours of driving, or if you refuse a state-administered chemical test of your blood, breath, or urine, state DUI law requires that you be issued a Georgia Department of Driver Services (DDS) Form 1205 by the police.
DDS Form 1205
The DDS Form 1205 triggers certain events: (1) it acts as a 30-day temporary driver's license (even for people who have an out-of-state driver's license); and (2) it is also an official notice of intention to suspend your driver's license, as the arresting officer has sworn on the 1205 form that he or she had reasonable grounds to arrest you for DUI.
Interestingly, if you have an out-of-state driver's license (a non-Georgia driver's license), the Georgia 1205 Form now becomes your legal driver's license.
In order to maintain your driving privileges you need to file an administrative appeal, commonly known as a "10-day letter," with the Georgia Department of Drivers Services.
As part of that appeal you must request a hearing. The hearing is known as the "ALS hearing," the administrative license suspension hearing.
The ALS Hearing
This hearing is vital to protect your driving privileges. Be warned, if you fail to file the 10-day letter, your license can be suspended for one year—and you do not receive a permit. It is amazing (and sad) to see how many people fail to file the appeal and then have their driver's license suspended. That suspension is reported to other states so that the other states suspend your driving privileges.
An administrative law judge, employed by the Georgia Office of State Administrative Hearings, will preside at the ALS hearing and decide factual and legal issues for the case.
The Police Took My Driver's License: Can They Do That?
Many people ask how can a police officer take their driver's license when they have not been convicted of a crime? They have only been charged with DUI. Due process arguments have been made by defense attorneys that such a taking is invalid without a conviction. However, courts have held that a cop can take a suspect's license because having a driver's license is considered a privilege. It is not a right. Also, the license suspension procedure, which has been upheld as constitutional, is a civil one, not a criminal one.
The Best DUI Lawyers: What We Do
The following are important skills for a DUI attorney to best serve the client:
Know how sentencing works in the specific court
Prepare defendants for plea negotiations and trial
Know local courtroom customs
Understand the preferences of a particular judge or prosecutor
When necessary, knowing a thorough investigator to engage
Obtaining information from the prosecutors and witnesses
A Frequent Question: Do You Have To Be Driving To Be Charged With DUI?
No, you do not have to be driving a car at the time you are charged. Under the law, driving is not required. The law provides that if you are in "actual physical control" of the vehicle while having an unlawful blood alcohol content, you can be convicted of DUI. So if you are "sleeping it off" in your car, you could face the possibility of arrest and conviction -- if your blood alcohol level reaches a certain limit. It is legally irrelevant that you thought you were making the best decision by not driving.
We Are Experienced Barrow County DUI Lawyers
If you have been arrested for a Barrow County DUI you need to call an attorney immediately. That attorney should have deep experience, knowledge and relationships in Barrow County.
The attorneys at the Sherman Law Group offer years of experience, and knowledge and have the relationships necessary to ensure that your rights are protected if you are arrested and accused of a Barrow County DUI.
Attorney William H. Sherman brings years of experience to help clients because he was a Senior Assistant County Attorney and an Assistant Attorney General. Attorney Valerie W. Sherman has the valuable experience of being a Magistrate Judge and an Assistant County Attorney. They understand what it takes to get a great outcome in Barrow County.
Call Us Now To Help You with Your Barrow County, GA DUI Matter
---
The attorneys at the Sherman Law Group offer a free case evaluation to anyone accused of a Barrow County DUI. If you have been arrested, contact us immediately. The attorneys can always be directly reached 7 days a week at (678) 712-8561.
---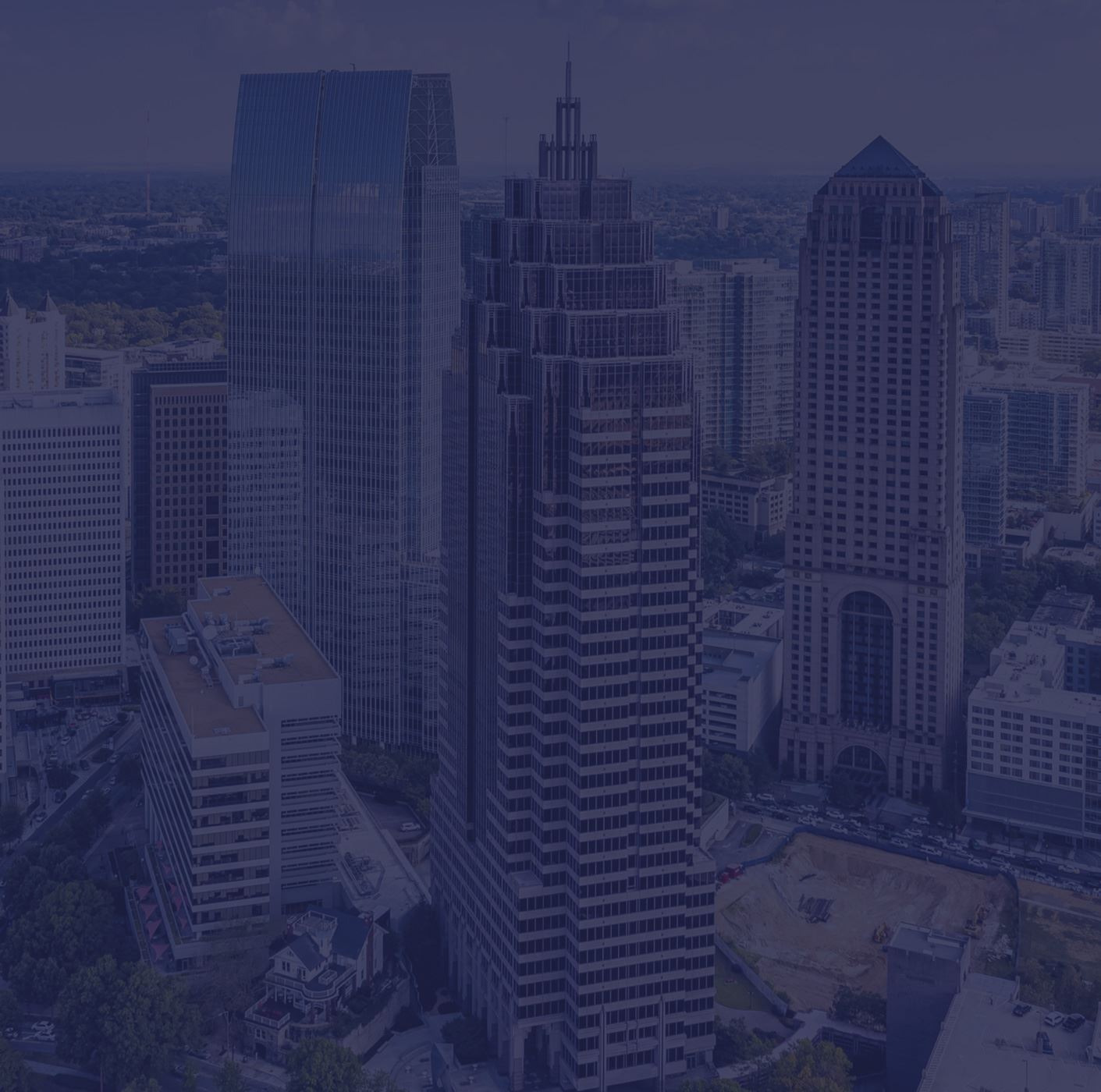 What Our Clients Say
I have utilized all types of attorneys in the past and have never had someone work so hard for me! Thank you! I will refer anyone to your firm!!

Kevin B.

"I blew a .17 and they got it down in court. They took care of my license too. I would go to them again or recommend them to all my friends."

R.N.

"My family is forever in your debt. We can't thank you enough for our son's freedom and the ability to finally be able to sleep again at night and have the weight lifted from our shoulders so that we can finally once again look forward to the future."

Y.L.
Contact Our Offices
Whether you have questions or you're ready to get started, our legal team is ready to help. Complete our form below or call us at (678) 712-8561.