Bartow County
We are Bartow County DUI Attorneys
With a population of over 100,000 people and growing, there is a lot going on in Bartow County, Georgia. Most residents think Bartow County is a good place to live, with an active business community that includes Anheuser-Busch and some quality cultural offerings like the famous Booth Western Art Museum. Bartow County is well situated because it sits on I-75, a major highway that cuts through the center of Bartow, and because it is situated about halfway between Atlanta and Chattanooga, Tennessee. The area also is within easy commuting distance of the populous Cobb County, and Hartsfield-Jackson is, in non-rush hour traffic conditions, just over an hour away.
Because of Bartow's increasing population and its proximity to major roads and cities, it is a place where police officers, deputy sheriffs, and state troopers make a large amount of DUI arrests. As the population has grown, the number of drunk driving arrests has also increased. And with cities and towns like Adairsville, Cartersville, Emerson, Euharlee, and White each with their own police department, the trend toward more DUI arrests are increasing.
Bartow County Police Are Trained to Make DUI Arrests
Whether a driver is stopped by a Bartow County deputy sheriff or a police officer in Adairsville, Cartersville, Emerson, Euharlee, or White, law enforcement officials all over Bartow County are trained and encouraged to make DUI arrests. As in many counties and cities, there is an emphasis on drunk driving arrests in Bartow. Politicians say all the time that drunk driving arrests are a prime goal of law enforcement. And the Bartow County newspapers and media trumpet DUI arrests to their readership.
With this background, it is certainly not surprising that in the evening, when a car is stopped by a police officer (perhaps for speeding or failure to maintain lane), that officer is looking closely to determine whether the driver is DUI. And that could be DUI with alcohol or drugs (even prescription drugs, which now account for a large portion of DUI arrests).
Deputies are trying to identify "impaired drivers." That is a driver who is "less safe" because he or she has been drinking alcohol or taking drugs, or both. Georgia law never uses the word "drunk." In fact, under Georgia law, a driver can be DUI even if he or she is not "drunk." In fact, a driver does not have to even be "buzzed."
What a Bartow County Sheriff's Deputy, State Trooper, or Police Officer Looks For
A Bartow County police officer, after pulling over a motorist, will start to determine if the driver is DUI by simply talking to him. The police officer wants the driver to admit that they were drinking. The cop will try to have the driver say specifically what they have been drinking----beer, wine, vodka, gin, thatuila, whiskey, bourbon. It is surprising that some people will immediately admit to a law enforcement official. Sometimes a driver will admit to "10 beers," "5 shots," "a few martinis," "3 Margaritas" or simply "having too much." Of course, all of these voluntary admissions will be used against the driver to show that he or she was DUI.
More seasoned Bartow police officers will look through the windows of the car with a flashlight to try to identify open bottles of alcohol. They will also look into the car for pills, marijuana and other drugs, which many people carelessly leave on the car's seats or in the center console, which is easy for an officer to detect.
The officer will try to determine the smell of alcohol on a person or in the automobile. And the cop will be listening closely for impaired speech. Remember, a suspect's interaction with the police is likely being taped and a video record is being made. This is all admissible as evidence in a municipal or city court, Bartow County Probate Court, or Bartow County Superior Court.
Basic Bartow County Court Information for a DUI Charge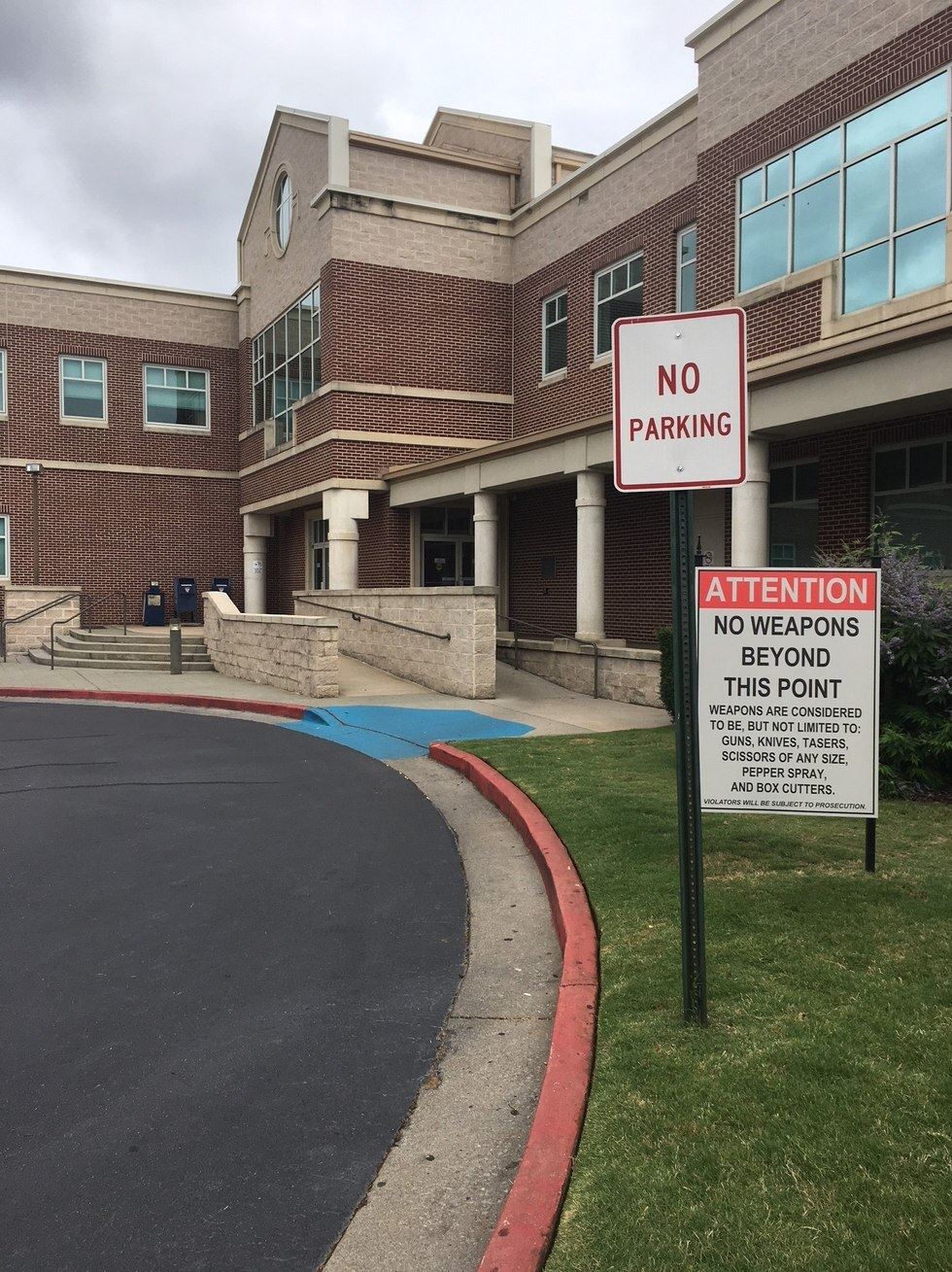 The Bartow County Probate Court address is:
135 W. Cherokee Ave Suite 243A Cartersville, Georgia 30120
770-387-5075 Phone
770-387-5074 Fax
The judge is Mitchell Scoggins. Judge Scoggins is elected by Bartow County residents.
Rhonda N. Clark is the Chief Clerk of the Probate Court. There are several clerks who work for the Bartow County Probate Court.
The Cartersville Municipal Court address is:
178 West Main Street, Cartersville, GA, 30120.
The judge is Harry B. White. Sergeant Dorothy Carson is the Cartersville Municipal Court Clerk. The phone number is 770-607-6307.
The Adairsville Municipal Court is located at 100 Public Square, Adairsville, GA 30103. The Clerk of Court for the Adairsville city court can be reached at 770-773-2580, Ext 118.
The Emerson Municipal Court is located at 700 Highway 293, Emerson, GA 30701. The Emerson city court's phone number is 770-386--6696
The Euharlee Municipal Court address is 30 Burge's Mill Road, Euharlee, GA 30145. The phone number for the Euharlee Municipal Court is 770-386–1542.
Bartow County Jail Information
The Bartow County Sheriff operates the jail. If you are arrested for DUI you may be transported to jail. The address of the jail is: Bartow County Jail Division 104 Zena Drive Cartersville, Georgia 30121
The Bartow County jail is run by Major Gary Dover. Major Dover is the Jail Administrator. He can be contacted at 770-382-5050, Ext. 3051 - garydover@bartow.org. The Assistant Jail Administrator is Captain Derek Cochran. The Captain can be reached at 770-382-5050, Ext. 3040 - derekcochran@bartow.org.
Field Sobriety Tests in Bartow County DUI Arrests
When a Bartow County police officer requests that a driver leave his car, the officer will try to get the motorist to do field sobriety tests. Make no mistake, these so-called "tests" are designed for a driver to fail. In fact, many people who are not DUI would likely perform poorly. These tests were developed by the federal government. Specifically by National Highway Traffic Safety Administration (NHTSA).
Field sobriety tests are a series of physical "exercises." Usually, three tests are administered to a DUI suspect. These tests are supposedly voluntary. So a driver can refuse to take them. However, many DUI suspects perform the tests. The deputy will try to ascertain a suspect's balance and coordination from the tests. The deputy will also look at the eyes of the suspect for clues to sobriety.
The Alco-Sensor in DUI Arrests
The Alco-Sensor machine is a hand-held breath test administered by Bartow County police. It is not as physically large as the Breathalyzer (Intoxilyzer) test machine, but it is said to provide fairly accurate results on direct breath sample testing.
While the reading for the machine is not admissible as evidence, the fact that a suspect has tested positive for alcohol is admissible.
The Intoxilyzer (Breathalyzer)
The Intoxilyzer 5000 is the breath test machine used most frequently throughout in Bartow County to test possibly intoxicated drivers. Manufactured by CMI, Inc., it is the predominant machine used for breath testing by law enforcement personnel. A Bartow County police officer will usually request that a DUI suspect take an Intoxilyzer test or a blood test to determine the driver's blood alcohol content (BAC). A reading of .08 or higher is classified as DUI per se under the law. A reading less than .08 is considered DUI less safe. BAC, when measured by a Breathalyzer test, is the number of grams of alcohol per 100 millimeters of blood or per 210 liters of breath.
A Bartow County DUI Impacts Your Driver's License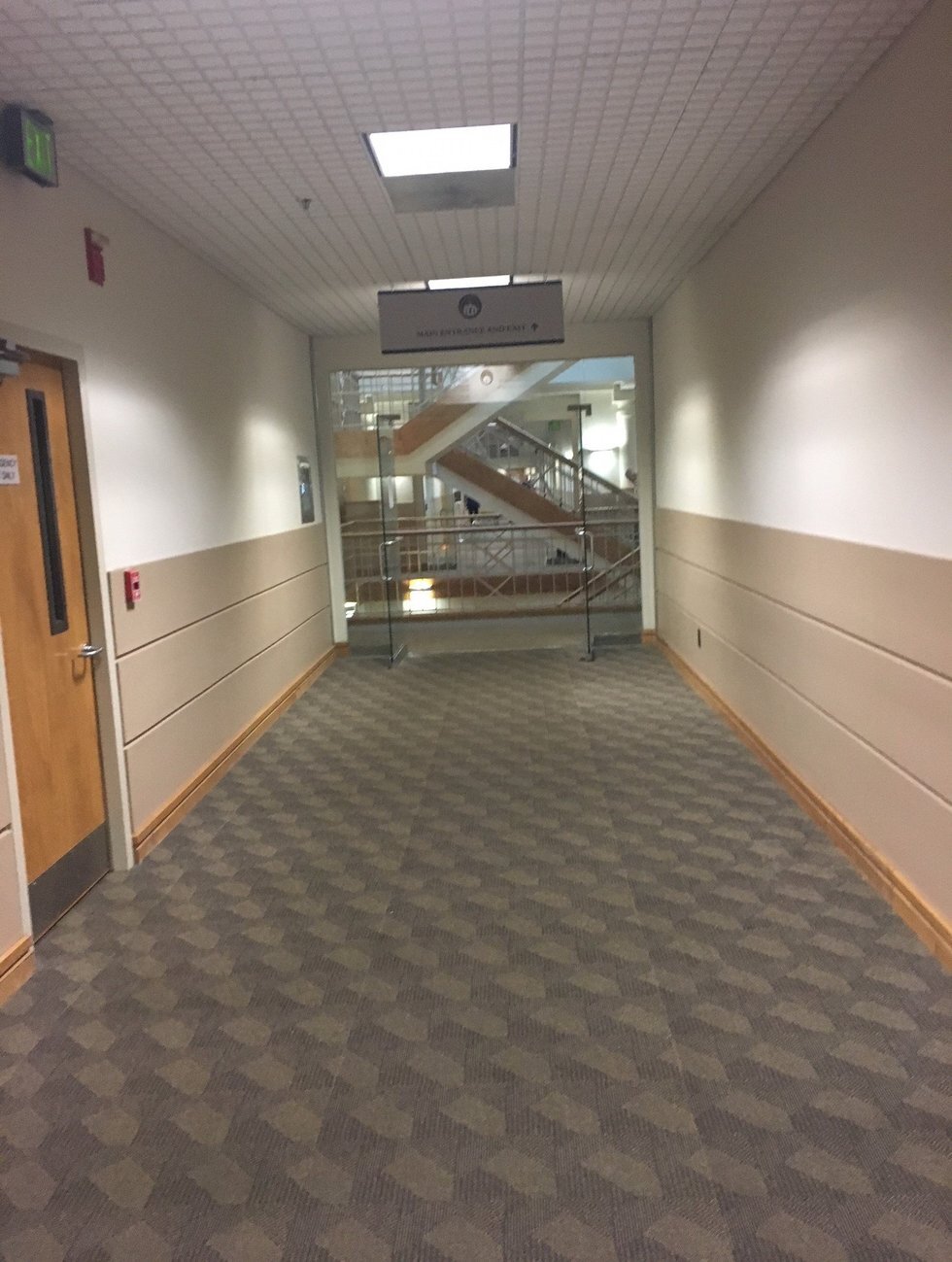 An arrest in Bartow County can greatly impact your driver's license. If you declined to take the Intoxilyzer test or a blood test, your driver's license is in grave danger of being suspended by the state for a full year.
After a DUI arrest, if the police officer retains your driver's license, DUI law requires that you be issued a Georgia Department of Driver Services (DDS) Form 1205. A DDS Form 1205 is a 30-day temporary driver's license. It is also official notice of the officer's intention to suspend your driver's license. The arresting officer has sworn that he or she had grounds to arrest you for DUI.
To maintain driving privileges you need to do an administrative appeal. Often referred to as a "10-day letter," it is filed with DDS. The appeal requests an "ALS hearing." A driver must use this hearing to protect his or her driver's license.
What The Best Bartow County DUI Lawyers Do
The best Bartow County DUI lawyers take certain actions to ensure that your legal rights are fully protected, including making the prosecutor:
give us the name and address of all witnesses
provide us copies of all written or recorded statements made by witnesses
give us any information they have that demonstrates you are not guilty
get to us documentation that the equipment used for tests was functioning properly
proof the person giving the tests was properly certified
proof that you were notified of all of your rights in the proper manner, at the correct time
Experienced Bartow County DUI Attorneys
If you are arrested for DUI in Bartow County, you need to contact a Bartow County DUI lawyer immediately. An experienced and knowledgeable Bartow County DUI attorney can advise you on how to best handle your case. The attorneys can guide you through the often complex process and recommend strategies and tactics that have been successful.
At the Sherman Law Group, we have helped many, many people who have been charged with DUI in Bartow County. Our experience sets us apart from the rest. Attorney William H. Sherman has served as a Senior Assistant County Attorney and as an Assistant Attorney General. Attorney Valerie W. Sherman served as a Magistrate Judge and as an Assistant County Attorney. The experience helps our clients tremendously. Valerie W. Sherman and William H. Sherman appear throughout Bartow County defending their clients.
If You Have Been Arrested for DUI in Bartow County, Call Us Now
---
We offer a free case evaluation to anyone arrested for DUI in Bartow County. If you have been arrested, contact us. The attorneys are reachable now at (678) 712-8561.
---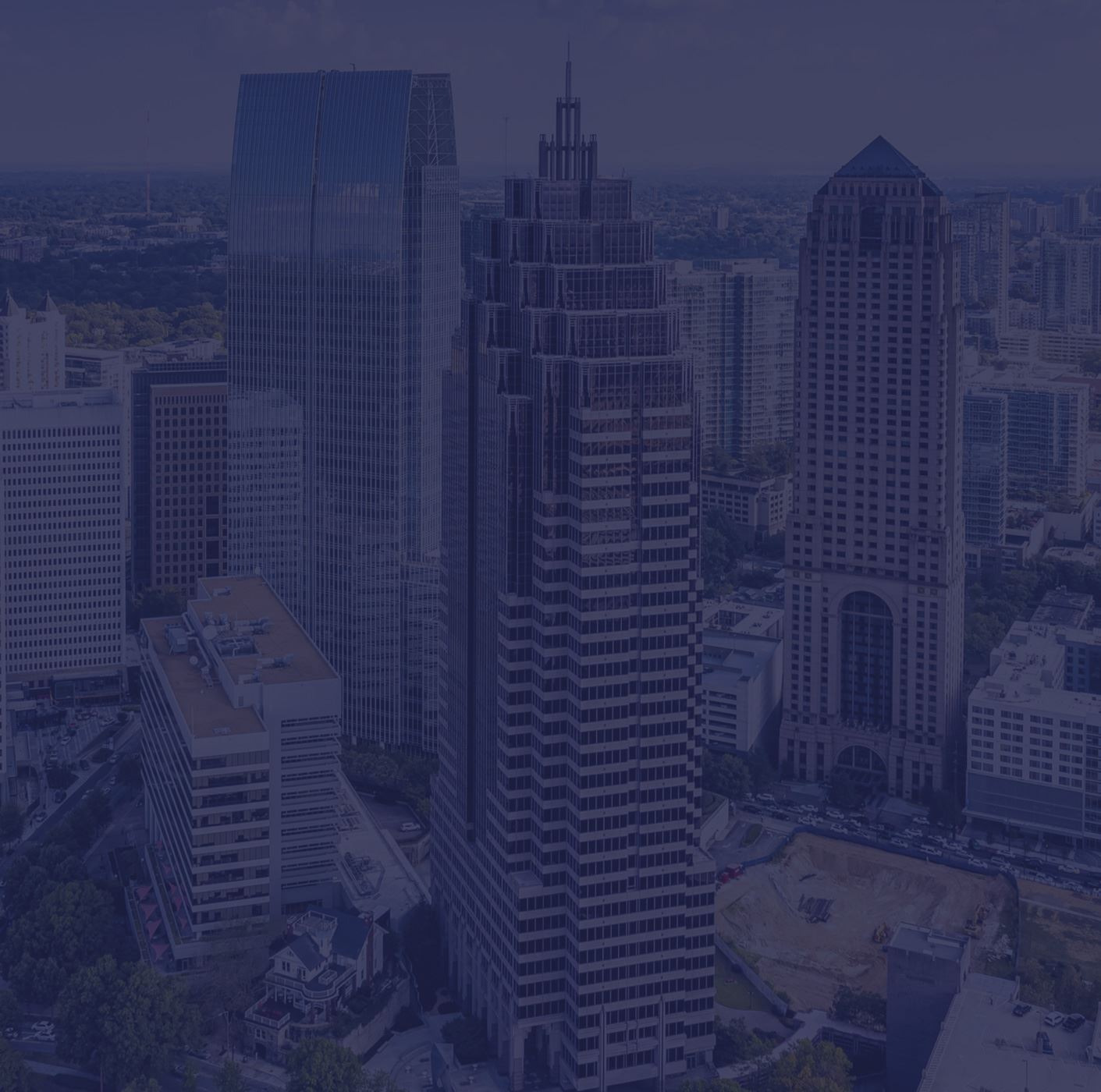 What Our Clients Say
"I blew a .17 and they got it down in court. They took care of my license too. I would go to them again or recommend them to all my friends."

R.N.

I have utilized all types of attorneys in the past and have never had someone work so hard for me! Thank you! I will refer anyone to your firm!!

Kevin B.

We can't thank you enough. You made a bad situation better. You were all a pleasure to work with. Thank you again!

Mark V.
Contact Our Offices
Whether you have questions or you're ready to get started, our legal team is ready to help. Complete our form below or call us at (678) 712-8561.