Family Law
Our Georgia Divorce & Family Law Practice Areas
As a highly-regarded law firm, the attorneys and staff at The Sherman Law Group use their experience, knowledge and skills on behalf of our clients in a number of legal areas, including:
Divorce: A divorce can be a most difficult time for people. A lot is on the line, possibly child custody and visitation, child support, alimony and your financial future. It is vital that you retain attorneys who have the ability to get you the best results possible. We have that ability.
Uncontested Divorce: Sometimes divorcing couples know the numerous issues involved in a divorce and agree on how the issues in the divorce should be resolved. They understand that divorce is complicated, but they agree on how to handle all the issues involved, including apportioning debt, custody, visitation, child support, etc. If that's the case, we can help them get an uncontested divorce.
High-Asset Divorce: When people with substantial resources divorce, there can be certain issues that need to be addressed. High income people may have to ensure that all assets are accounted for and appraised correctly and that professional practices, businesses, stocks, bonds, pensions, 401 (k)'s and other financial instruments are handled in the most professional way possible. Affluent individuals with substantial assets need lawyers who understand their lifestyles and situations—and the Sherman Law Group does.
Child Custody: When custody of your children is at stake, you need attorneys with the determination and knowledge to ensure that your rights are upheld. The attorneys at the Sherman Law Group know the Georgia laws, rules and regulations and how each court operates. We are adept at addressing the important issues for custody and visitation cases.
Child Support: Children are expensive. We work hard to make sure that your rights are fought for when child support is an issue. Child support is an issue that can impact your life and your child's life for many, many years.
Paternity: Establishing paternity (also known as legitimization) is very important. It can open the door to your rights as a parent under Georgia law. But if you are not the father, a determination of non-paternity can mean that you do not have to pay child support and other court-imposed obligations. We handle many paternity cases.
Alimony: Georgia courts can award alimony upon a divorce. Both women and men can be entitled to alimony. Alimony awards are made based upon things like the length of a marriage, standard of living and earning capacity. Courts do not have to award alimony, or they can award it for a period of time or even for someone's lifetime.
Prenuptial and Postnuptial Agreements: A prenuptial agreement is entered into before a marriage; a postnuptial agreement is entered into during a marriage. Both agreements are there to ensure that financial arrangements have been made should there be a divorce. A prenup and postnup apportion assets in the event the marriage does not work out.
Adoption: Many people want to adopt a child. We have a great deal of experience in helping people who want to adopt children get it done correctly. We can handle any type of adoption, including stepparent and grandparent adoptions.
Mediation: Mediation allows you and your spouse to resolve outstanding issues with the help of attorneys without having a judge make the important decisions. You and your spouse know the situation better than anyone else and hopefully can come to an amicable resolution of the major issues, which could include issues child custody and visitation, child support and how to divide assets and debt. Mediation is usually more cost-effective than litigation.
Relocation & Move Away: People relocate all the time. It might be for a job offer or for purely personal reasons. Courts will look at things like when are you planning on moving, what agreement is in effect between the parties and how disruptive the move will be to the children. Many times relocation and move away issues are very time sensitive.
Visitation: Visitation is usually a very important issue in divorce. Everyone wants to spend quality time with their children. There can be scheduled visitation, supervised visitation or no visitation. Unless the parents can resolve the visitation issue themselves, a judge will make the determination. A judge could order no visitation at all if the he or she believes that visitation would result or could likely result in physical or emotional harm to the children.
Military Divorce: If you are a member of the military and have a divorce or family law issue, certain laws apply to you that do not apply to non-military members. Armed forces members are treated differently than other citizens because of the nature of military service, often involving lengthy periods of time away from home in service of the United States. Many of these rights for military members are found in the Service members Civil Relief Act (SCRA), which is federal legislation. So if you are a member of the Air Force, Navy, Army, Coast Guard or Marines, you need to be aware of how SCRA and other laws apply to you.
Enforcement of Orders in Divorce & Family Law Cases: When a party does not comply with a lawful court order, you need to know your legal options. A party can face sanctions that include fines and even jail. Usually child support, child custody or a visitation order is not being followed, but other issues can arise as well. We handle all these issues for clients to ensure that their rights are fully protected.
Valuing Assets in Divorce and Family Law: In a divorce it is imperative that all assets be valued properly. Assets can include real estate, closely held companies, inherited assets of all types, professional practices, and retirement and investment accounts. There is far more to asset valuation than simply a current value (and many times a true current value is not easily discernible). Sometimes a deep analysis of the particular asset is required. A frequent question regarding an asset is whether it is marital property or not.
Domestic Violence: Domestic violence cuts across all sociological and economic boundaries. Sadly, the statistics show that many people are family violence victims. The physical violence can range from a push to serious assaults that cause severe bodily injury. Also, many people are wrongly accused of domestic violence acts. Sometimes the charges are used to gain leverage in a family court matter. We handle all matters related to domestic violence to ensure that our clients' rights are fully protected.
Hidden Marital Assets: Sometimes in divorce or family law situations a party will try to hide assets. These assets can include bank accounts, valuable collectibles and memorabilia, real property, stocks, bonds and jewelry. We know how to locate these assets whether they are in Georgia, out-of-state, or even outside the country. If assets are not found and valued correctly, a party in a divorce or other family law matter will not be receiving the full amount of money to which they are entitled.
Qualified Domestic Relations Orders (the QDRO): Retirement plans are divided in a divorce by using a QDRO. It is important to draft the QDRO correctly so that it receives all the necessary approvals and to protect precious financial assets. As local QDRO lawyers we understand the complexities of QDROs and know the many common errors that can occur. 401(k) plans, profit sharing plans, 403(b) plans, Keogh plans and deferred compensation plans are just some retirement account types that may require a QDRO.
Surrogacy and Family Formation: We provide legal services regarding family building options and reproductive matters for surrogate mothers, intended parents, egg donors and sperm donors.
---
Contact us online or call us at (678) 712-8561. We will be pleased to offer you a complimentary and confidential consultation to discuss strategies and techniques to assist in protecting your rights and obtaining your legal goals. With offices conveniently located in Roswell and Cumming, we can easily serve clients throughout the Atlanta Metro Area, North Fulton County and North Georgia.
---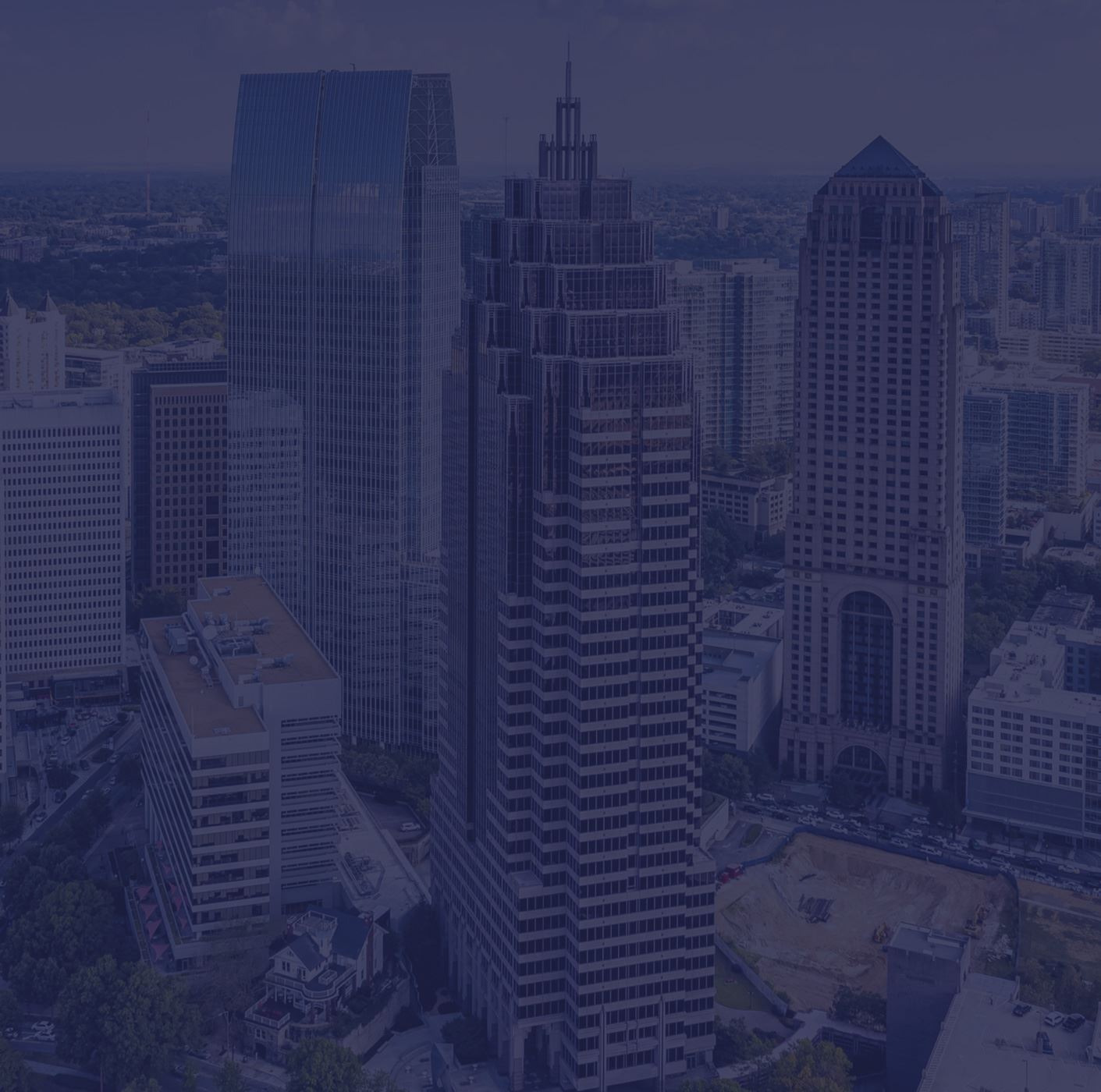 What Our Clients Say
"We can't thank you enough. You made a bad situation better. You were all a pleasure to work with. Thank you again!"

Mark V.

"I have utilized all types of attorneys in the past and have never had someone work so hard for me! Thank you! I will refer anyone to your firm!!"

Kevin B.

"Just a word to say thanks for all your hard work and getting me through such a tough time in my life. You all really are the BEST!!!"

Monica Braxton
Contact Our Offices
Whether you have questions or you're ready to get started, our legal team is ready to help. Complete our form below or call us at (678) 712-8561.