Decatur
Bankruptcy Lawyers in Decatur
Helping Clients Throughout Georgia Secure Debt Relief
Article I, Section 8 of the United States Constitution authorizes Congress to enact "uniform Laws on the subject of Bankruptcies." The bulk of the law regarding bankruptcy is contained in Title 11 of the United States Code, which is commonly referred to as "the Bankruptcy Code." The Bankruptcy Code is comprised of six different chapters under which a person or business can file for bankruptcy to seek debt relief.
Chapter 7 Bankruptcy
If you get approved for Chapter 7, you do not have to pay back any financial obligation. Although there are technically some assets that can be sold to pay off some of your debts, you normally don't have to pay anything.
Chapter 13 Bankruptcy
A Chapter 13 bankruptcy is known as reorganization and it allows you to pay something back to your creditors. The debts are usually not paid in full and are instead based on your ability to pay. A Chapter 13 bankruptcy can be used to keep property that is not exempt under a Chapter 7 bankruptcy. With Chapter 13, you file a plan to repay your creditors all or part of the money that is owed. However, the court must first approve your plan before it can take effect.
Under a Chapter 13 bankruptcy, a monthly payment is made to the Chapter 13 Trustee for a minimum of 3 years and a maximum of 5 years. The payments are made from your "disposable income" that is left over after you pay your reasonable living expenses. Your assets will also not be liquidated by the Chapter 13 Trustee.
A big benefit of a Chapter 13 is that it allows you to cure defaults/arrearages that have accrued on secured debts, like a mortgage or a car loan, something you can't do in a Chapter 7 bankruptcy. After your payment plan is completed, your debts are generally discharged.
Wage Garnishment
Clients in Decatur ask us all the time if they can get their garnished wages back if they file for bankruptcy in Georgia. Our skilled legal team has helped hundreds of Decatur residents stop garnishments on their paychecks. When we handle your case, we file for bankruptcy quickly, and with affordable and reasonable fees to make it possible to stop the garnishment.
Although bankruptcy stops our clients' wages from being garnished in the future, the Bankruptcy Code does not allow debtors to receive wages that have already been garnished. The good news is that immediately after the bankruptcy case is filed, the garnishment will cease.
Will Filing for Bankruptcy Stop a Foreclosure in Georgia?
There are several ways to stop a foreclosure in Georgia, but a definite way to stop a foreclosure is to file for either Chapter 13 bankruptcy or Chapter 7 bankruptcy. Because most people want to stay in their home when they face foreclosure, many of our clients utilize Chapter 13 to keep their houses. Filing a Chapter 13 bankruptcy can immediately stop the foreclosure. It also has a mechanism to re-establish regular payments for the mortgage while also paying the arrears (late unpaid payments) over the life of the plan (which is often 5 years).
To stop a foreclosure with Chapter 13, the debtor will need enough regular income to at least pay the current mortgage payment at the same time they are paying the arrearage. When a debtor makes all their required payments to the end of the repayment plan, they avoid foreclosure and keep their home.
How Much Do I Have to Pay My Creditors in Bankruptcy?
The amount you need to pay varies from case to case. The following factors impact the amount you have to pay your creditors:
Outstanding delinquent payments on secured debt
The amount of secured or priority debts that you want to pay through the repayment plan
Your ability to pay your debts based on your individual budget
Our team will conduct a deep assessment of your finances to accurately determine the approximate amount of your bankruptcy payment.
Bankruptcy & Divorce
Much like bankruptcy, divorce is a very personal issue. But the reality of having two households and supporting both on the same budget that used to support only one means that divorce and bankruptcy often go hand-in-hand.
Oftentimes, one or both spouses will file for bankruptcy due to their divorce. We'll work with your divorce lawyers to strategize before the divorce is finalized and we will develop a plan that will put you in a better financial position. We are no strangers to the domestic issues that people with financial problems also face, and we are prepared to help you find a resolution.
Bankruptcy for the Elderly
Senior citizens are not immune to financial setbacks and debt problems. In fact, personal bankruptcy for senior citizens and retirees has been increasing rapidly in recent years. Unfortunately, Social Security payments and savings sometimes aren't enough for seniors to keep up with their debts. Factors like the rising costs of food, fuel, housing, prescription drugs, and the desire to help children and other relatives dealing with financial adversity can take a huge toll. We are committed to helping senior citizens get relief from their debts and we are here to walk you through the bankruptcy process.
Offering Patient, Compassionate Guidance for the People of Decatur
Our goal is to take the intimidation factor out of bankruptcy by answering all of our clients' questions and clearly spelling out the benefits, obligations, and risks of various approaches to debt relief. We have handled thousands of bankruptcy filings for people across the cultural and economic spectrum, and we are prepared to execute a practical, common sense solution for you.
Understanding What Property Can Be Protected in Bankruptcy
Even in Chapter 7 where the goal is to completely discharge your eligible debt, it is expected that you need assets, accounts, and property from which to work and rebuild. We'll assist you in protecting what you have!
Bankruptcy is a complex and difficult process. But we can guide you and ensure that your rights and interests are protected each step of the way. We will help you to protect your home, car, furniture, clothes, retirement accounts, and other key assets.
As a general rule, people can protect a certain amount of equity in residential real estate that they own. Some personal property can also be protected when filing. The value of your property is determined by the cost of replacing that item in its current used condition. For many families in the Decatur area, this means that along with protecting their home and transportation, they might be able to protect the assets they use every day or that have significant sentimental and family value. The following are examples of property that is exempt from bankruptcy in certain situations:
Home
Time Shares
Automobiles
401K Accounts
Individual Retirement Accounts (IRAs)
ERISA Qualified Pension Plans
Furnishings & Other Personal Property
We will help you strategize and time your bankruptcy to maximize the benefits and provide a stable foundation you can rebuild from.
Student Loan Debt & Bankruptcy
Student loan debt is at an all-time high and is a major issue for many people in the United States. In fact, as a nation, we now have more student debt than credit card debt. We want to help you get your student debt back on track. With bankruptcy law offices located throughout the Atlanta metro area, we are here to serve you and help you overcome your financial challenges. We are a family–owned bankruptcy law firm and we understand how finances affect your life. In many cases, bankruptcy can help with tough student loan issues.
Bankruptcy & Your Credit Score
Although filing for bankruptcy might not be an ideal situation, constantly struggling to pay massive debt and dealing with nasty debt collectors can take its toll. If you don't file for bankruptcy and continue on a downward spiral of debt, the following things might end up happening:
Late payment fees and interest charges add more to your debt burden
Foreclosure and repossession will lower your credit score
Late payments on credit cards and loans will dramatically lower your credit score
Non-payments will drastically lower your credit score
Lawsuits, legal judgments, and garnishments against you will have a negative impact on your credit score
When you file for bankruptcy, your credit will take an initial "hit," but you will also get a fresh start with your creditors at the end of a Chapter 7 or Chapter 13 bankruptcy. Starting over with a clean slate will allow you to build your credit back up over time.
Collection Lawsuits
If you can't pay a creditor, you could find yourself facing a lawsuit. Remember, not only will the creditor ask for the amount of the debt in the "Complaint," but they will also likely ask for court costs, interest, and attorney fees. The process starts with a creditor collection attorney who prepares a "Complaint" and files it with the courthouse in your county. Many people who are sued by creditors don't even know that a "lawsuit" has been filed against them until they are personally served with a copy of the Summons and Complaint. But if you file for bankruptcy, the lawsuit stops and the creditor can't get anything from you.
Talk to a Bankruptcy Lawyer Today
At The Sherman Law Group, our skilled team of attorneys are committed to helping clients get their finances back in order. Our primary concern is to protect your interests and walk you through the legal process. In addition to helping with your bankruptcy case, we can also suggest alternative debt relief strategies. Our firm has years of experience taking on bankruptcy cases for consumers and small businesses. Let us put our skills to work for you today.
---
Call (678) 712-8561, or contact our Decatur bankruptcy lawyers to schedule your free case evaluation with our friendly legal team.
---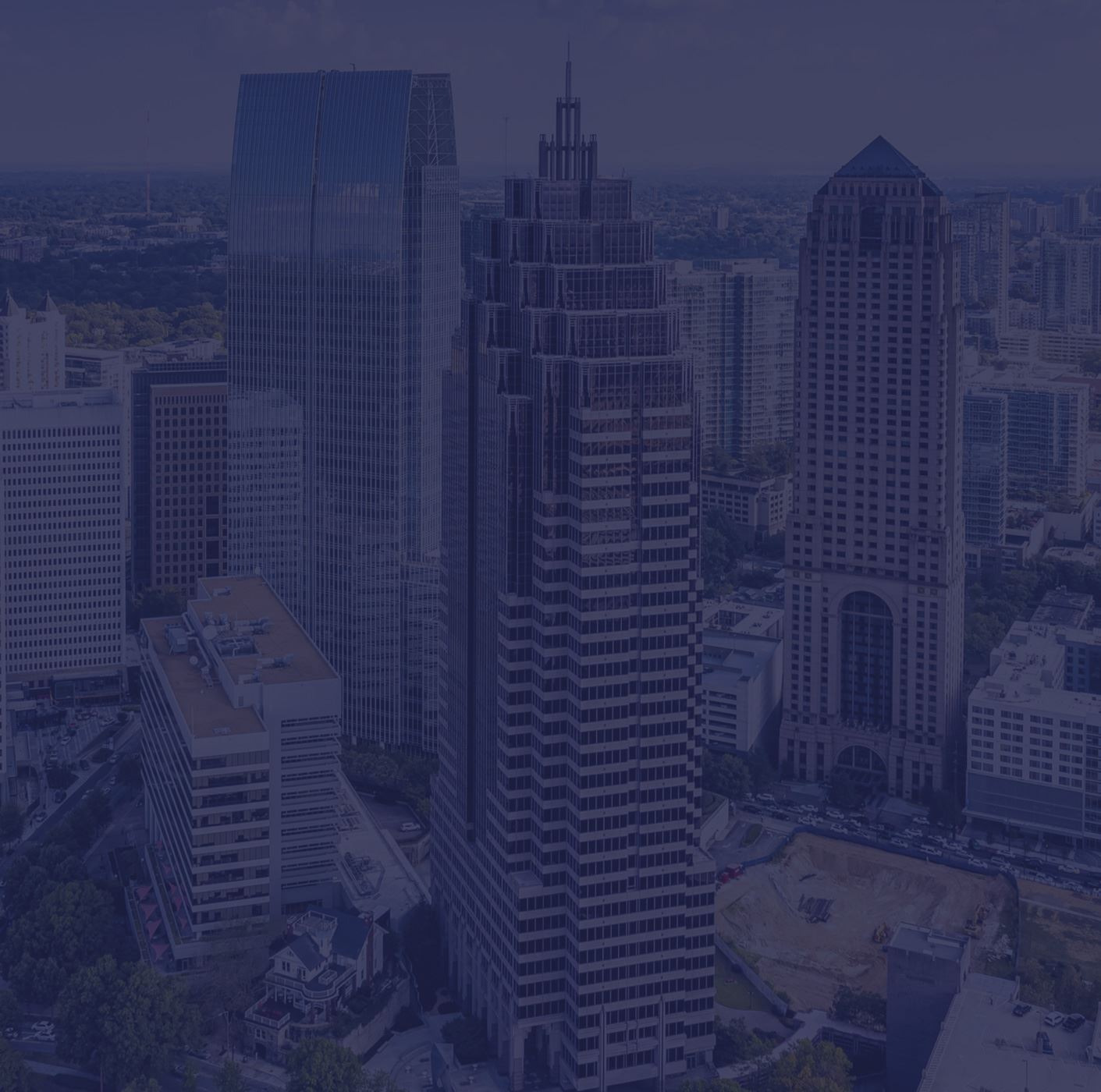 What Our Clients Say
I have utilized all types of attorneys in the past and have never had someone work so hard for me! Thank you! I will refer anyone to your firm!!

Kevin B.

"The one on one personal attention and compassionate care we received from Valerie, Bill & David was beyond what anyone would expect."

Heather W.

We can't thank you enough. You made a bad situation better. You were all a pleasure to work with. Thank you again!

Mark V.
Contact Our Offices
Whether you have questions or you're ready to get started, our legal team is ready to help. Complete our form below or call us at (678) 712-8561.