Hall County
Hall County Bankruptcy Attorneys
Advice From Professional Hall County, Georgia Bankruptcy Lawyers
Worried about your financial struggles and think bankruptcy might be the solution? You are invited to meet with The Sherman Law Group about your personal financial situation. Our number one goal is to get you out of debt in as little time as possible!
Get professional advice tailored to your unique situation, not a cookie-cutter solution. Protecting your financial life is a highly technical and complicated matter that must be done right. The advice of friends, co-workers, and family members is well-intentioned but usually very much wrong! You need the real facts and an understanding of the law as it applies to your life's situation from a skilled bankruptcy lawyer.
Do not wait any longer to seek legal help. Take the first step to a more positive and peaceful future for you and your family by calling (678) 712-8561 now. We are committed to protecting your rights under the U.S. Bankruptcy Code and making certain you understand your situation. For example, filing bankruptcy does not mean you will lose your car or your home – that almost-never happens. We will tell you exactly what assets can be protected, what debt you can eliminate, and how.
Schedule a free consultation with our Hall County bankruptcy attorneys today.
Sound Advice With Dignity & Empathy
We know that filing for bankruptcy is a serious and intimidating decision. The majority of bankruptcies are caused by circumstances outside a person's control — such as loss of a job, divorce, or significant illness — and so it can feel uncontrollable.
The stress of these events is only compounded by collection letters, nasty calls, and vicious threats from creditors, lending agencies, and financial institutions. Attorneys Valerie Sherman and Bill Sherman are dedicated and compassionate bankruptcy attorneys in Hall County who understand all of these realities and provide clear, concise, and realistic advice. We make the bankruptcy process as transparent and understandable as possible. Once the bankruptcy is completed and the discharge order is entered, our clients can begin a new and better life with a wonderful fresh start!
Stopping Foreclosure With Bankruptcy
When either a Chapter 7 or Chapter 13 is filed, all debtors receive the Automatic Stay of Proceeding. Any pending foreclosure sale must be cancelled or postponed as soon as your bankruptcy case is filed with the court — that is the law that must be followed by creditors.
A Chapter 7 filing might be advantageous in preventing foreclosure if the debtor has a sale pending to a private party. However, in most cases, a Chapter 13 is the best solution for addressing a pending foreclosure. Our team can put together a Chapter 13 Plan for you that will either cure all mortgage arrears, or missing payments, within 60 months, or allow you more time to get the property sold to a private party.
Find out how you can fight foreclosure by calling (678) 712-8561.
Stop Lawsuits & Garnishments
The Automatic Stay of Proceeding takes effect as soon as your bankruptcy case is filed. If you are being garnished, the bankruptcy stops the creditor from taking your money. Are you being sued for medical bills, credit card debt, or overdue loans? Wage garnishments to collect on those debts must stop as well when we file on your behalf. Most lawsuits also must immediately stop when you file your bankruptcy. If there is a hearing scheduled due to a lawsuit in a magistrate court, a state court, or a superior court, then that hearing must be canceled as well.
If you are being garnished, it is important that you file immediately – don't wait! The sooner you file, the greater the chance we can get back the money that was taken from you.
Reinstate Your Driver's License
Filing a bankruptcy can help you reinstate your driver's license in two ways:
If it was suspended for an uninsured accident, filing a Chapter 7 or 13 will reinstate your license. This can happen, for instance, when you fail to properly insure yourself or your vehicle, and you or the vehicle are involved in an accident.
Filing a Chapter 13 can reinstate your license if it was suspended for unpaid traffic tickets and court fines.
Many times you do not even have to wait until the bankruptcy is completed to get your license back. You will be able to reinstate your license once the bankruptcy case is filed with the bankruptcy court.
Managing IRS Debt
IRS problems can be solved by filing bankruptcy as well. In some cases, the debt can be discharged by the bankruptcy court, so you do not have to pay it back at all. If your tax liability cannot be discharged by the court outright via a Chapter 7, then a Chapter 13 Bankruptcy filing will allow you pay it back ahead of other debts with no more penalties or interest.
Tax debt can be discharged depending on:
When the tax was due
When your tax return was filed
When your tax return was assessed by the IRS
Is Filing Bankruptcy Right For You?
Is bankruptcy your best choice? Bankruptcy exists to help you and other honest, hard-working people get rid of burdensome debts and get bills under control.
It can also put a stop to many significant worries and financial woes, such as:
Garnishment
Harassing phone calls
Foreclosures
Lawsuits
Collection agency abuse
Driver's license suspensions
Utility shut offs
Car repossessions
With an appropriately handled bankruptcy filing, you can also enjoy other miscellaneous benefits. For example, you might be able to eliminate income taxes, get your car back after a repo, and begin to pay back child support due to financial relief elsewhere.
Alternative Options to Debt Relief Without Bankruptcy
We have helped many clients settle debt issues without filing bankruptcy by exploring their alternatives. "Debt negotiation" is one of the most popular alternatives to bankruptcy. Depending on your debt and asset structure, it might be beneficial to try settling with your creditors for a sum less than you owe. This works well if a debtor only has a few large bills to pay, but it can certainly also work in other debt scenarios.
Want to know more? Contact our Hall County bankruptcy lawyers now.
Bankruptcy FAQ
Can My Boss Fire Me for Filing Bankruptcy?
No, your boss absolutely cannot terminate your employment just for your bankruptcy filing. That would be strictly illegal! Federal law prohibits private employers and the government from discriminating against you because you filed for bankruptcy.
Rebuilding Your Credit After a Bankruptcy Filing
One of the most common questions we hear from our bankruptcy clients is: "Can I actually rebuild my credit after I file for bankruptcy?" The answer is: "Yes!" Our Hall County bankruptcy lawyers will explain to you what strategies to use to begin building your credit back up after the bankruptcy process. You will be surprised with how many options you have.
What Is a Chapter 7 Bankruptcy?
Also known as a "liquidation," a Chapter 7 rarely actually involves a liquidation of property. It liquidates your debt instead. A Chapter 7 bankruptcy discharges almost every type of unsecured debt, like credit cards, medical bills, personal loans, evictions, and repo debt. A Chapter 7, however, may not have much effect on secured debt, such as home or automobile loans.
Although a Chapter 7 will discharge personal liability for the debt involved, it will only delay, not completely stop, a foreclosure or repossession. Such types of debts can certainly be included in a Chapter 7, but are usually more effectively handled in a Chapter 13 bankruptcy.
What is Chapter 13 Bankruptcy?
Interested in an interest-free debt repayment system through which you consolidate your debts and make a payment on your debt over a 3-to-5 year period? That is exactly a Chapter 13. While in a Chapter 13 debt repayment plan, the creditors and bill collectors cannot collect from you or harass you. The creditors are required by a federal court order to abide to the terms of the plan.
To get a Chapter 13, you should be working or at least have a consistent source of income. Otherwise, your repayment plan can might not be approved by the court. You need to be able to pay for your monthly living expenses and you must also be able to make a payment to the court to consolidate your debts.
Debts that are consolidated in a Chapter 13 bankruptcy can include mortgage arrears, balances on vehicle loans, student loans, credit card debts, hospital and medical bills, personal loans, and other unsecured debts. All your outstanding debts must be included in the Chapter 13 bankruptcy consolidation.
Contact Our Experienced Bankruptcy Lawyers –

(678) 712-8561
Attorneys Valerie Sherman and Bill Sherman of The Sherman Law Group are prepared to help you get a fresh financial start right now. We are proud to serve Hall County and the entire Atlanta metropolitan area. Contact us online to schedule your free and strictly confidential appointment.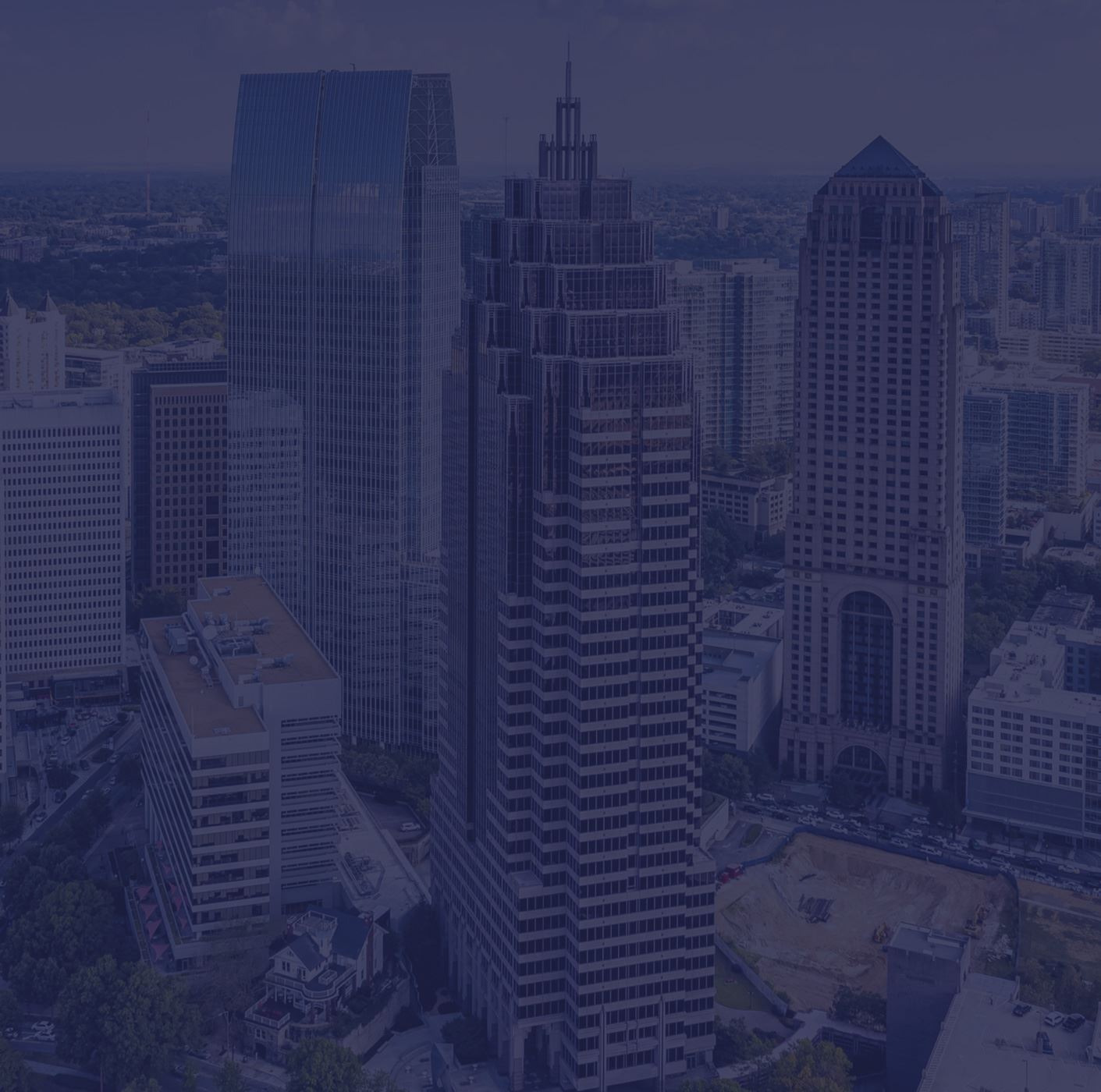 What Our Clients Say
"The one on one personal attention and compassionate care we received from Valerie, Bill & David was beyond what anyone would expect."

Heather W.

I have utilized all types of attorneys in the past and have never had someone work so hard for me! Thank you! I will refer anyone to your firm!!

Kevin B.

We can't thank you enough. You made a bad situation better. You were all a pleasure to work with. Thank you again!

Mark V.
Contact Our Offices
Whether you have questions or you're ready to get started, our legal team is ready to help. Complete our form below or call us at (678) 712-8561.