East Point
East Point Bankruptcy Lawyers
Explore Your Debt Relief Options with Experienced Legal Professionals
In this fluctuating economy, even the thriftiest of individuals may find themselves in need of viable debt relief options and knowledgeable legal guidance. Life is unpredictable, and anyone can quickly accumulate insurmountable debts when they're dealing with divorce, unexpected medical bills, unemployment, and the repercussions of poor financial decisions. If you're facing financial hardship, it's important to reach out to a qualified bankruptcy attorney as soon as possible.
For many people, filing for Chapter 7, Chapter 11, or Chapter 13 can be the first step in establishing a strong financial foundation. Despite popular misconceptions, bankruptcy is an effective and life-changing legal process than can eradicate a person's debts and alleviate their financial anxiety. At The Sherman Law Group, we are committed to helping our clients get back on their feet. No matter your financial or legal dilemma, we can evaluate your circumstances and help you decide if bankruptcy is the best option for you. Our skilled attorneys, Valerie and Bill Sherman, have a comprehensive understanding of this complex, multifaceted legal process. By reviewing your case, they can develop a customized legal strategy that reflects your financial situation and achieves your legal objectives. Whether you live in East Point, Georgia, or anywhere in Fulton County or the Atlanta Metro Area, we can help you!
---
We've helped countless clients life debt-free lives, and we can help you too! Contact our East Point bankruptcy lawyers at (678) 712-8561 to explore your legal options.
---
Rely on a Team of Problem Solvers
Tired of the creditor harassment? Want to stop a wage garnishment, car or truck repossession, or house foreclosure? Losing sleep over debt that has spiraled out of control? Here's the good news: the U.S. Constitution allows bankruptcy for people in your exact situation.
The attorneys at The Sherman Law Group are renowned for treating their clients with both compassion and respect. We know that financial difficulties can happen to anyone at any time. It's our duty and privilege to provide our clients with practical legal solutions and nonjudgmental guidance. The bottom line is that filing for bankruptcy can lead to a happier, stress-free, and productive life. In fact, there's a really good chance you'll be able to keep your all your possessions, too — so long as you have experienced lawyers like us on your side.
Your Bankruptcy Options
Before you file for bankruptcy, it's important to discuss your case with an experienced legal professional. There are many exceptions and nuances associated with the bankruptcy process that most layman aren't aware of. By meticulously examining your debts, income, and available assets, we can help you evaluate your bankruptcy options.
Understanding Chapter 7
Chapter 7 is an affordable, straightforward, and simple solution for people struggling with debt problems. It eliminates your liability for many different types of financial obligations and debts. Plus, in most cases, you don't have to give up your property or assets in order to qualify.
Chapter 7 can discharge the following debts:
Credit cards
Personal loans
Unsecured loans
Medical bills
Past-due utility bills
Loan deficiency debt
Mortgages
Auto loans
Not only can Chapter 7 can give debtors a fresh start, it also puts an immediate end to harassing phone calls, lawsuits, and/or wage garnishments by creditors. However, this bankruptcy option is only available to parties who haven't previously completed Chapter 7 in the last 8 years.
Understanding Chapter 13
Chapter 13 is a repayment plan that grants debtors a 3-5-year grace period to pay off their creditors. It eliminates all unsecured and credit card debts while allowing debtors to catch up on past-due mortgages, car payments, and income taxes.
This bankruptcy option is only appropriate for people with regular sources of income. Debtors who successfully complete their repayment plans can protect their assets and property from Chapter 7 liquidation, repossession, or foreclosure.
At The Sherman Law Group, we can help you develop a comprehensive repayment plan that protects your property and prepares you for the next chapter of your life.
Common Bankruptcy Questions
Deciding to file for bankruptcy is a very personal and emotional decision. After all, this challenging legal process can impact your life, credit, and financial stability for years to come. It's natural to be apprehensive about taking the plunge, but when you're mired in debt, bankruptcy might be your only option. It's also important to remember that this legal process is a proactive choice, not a punishment. When you file for bankruptcy, you're making a firm decision to pursue financial security and independence. We've helped countless clients complete their Chapter 7 and Chapter 13 cases, and we know that the lasting benefits far outweigh the temporary negatives!
To help you have a better understanding of this often-misunderstood legal process, our attorneys have compiled the following FAQ guide based on common client questions.
Q: Does bankruptcy stop wage garnishments, bank levies, and foreclosures?
When you file for bankruptcy, an automatic stay immediately goes into effect and stops all civil lawsuits and collection activities. It also protects your assets from being seized in any way, even by bank levies against your accounts.
Q: Does my spouse have to file bankruptcy?
No. If the debts are in the name of just one spouse, then only that person needs to file bankruptcy. If it's a joint debt, then both parties should consider filing.
Q: Should I file for bankruptcy or divorce first?
Financial issues are a leading cause of divorce, and divorce is a leading cause of bankruptcy. While you might be ready to end this unfortunate cycle, it's impossible to file for both bankruptcy and divorce at the same time. In most cases, it's best for spouses to file for bankruptcy before preparing for the divorce process. This way, spouses can share the cost of filing and attorney fees.
When you declare bankruptcy, an automatic stay freezes your bankruptcy estate to allow the court a chance to evaluate your assets, review your debts, and determine what needs to be liquidated (in a Chapter 7 case). The automatic stay is effective until your chosen bankruptcy process is complete, making it impossible to divide your assets.
Q: How does bankruptcy affect my student loans?
You can't eliminate student loans by filing bankruptcy. Likewise, a bankruptcy filing shouldn't affect your ability to obtain future student loans.
Q: What should I do about lawsuits?
Defending against a lawsuit is expensive; plus, if it's related to debts you owe, there really aren't many ways that you can litigate out of it. If you do nothing, a default judgment will be entered against you. This allows a creditor to seize and sell your assets and get a lien on your house to satisfy the judgment.
But you can stop any and all debt-related lawsuits by declaring bankruptcy. And, if your debts are discharged, any lawsuits will be also be dismissed.
Q: Who is the bankruptcy trustee?
A trustee is appointed by the Department of Justice to oversee the bankruptcy process. You can think of the trustee as a bankruptcy investigator. The trustee will examine your filing and look for assets to liquidate to pay off your debts. The trustee is not your friend. The more money he or she can find to pay your creditors, the more he or she gets paid. While the trustee receives a flat fee per case, most of their income is generated from the cash and assets recovered.
This is why you need the experience and expertise of the Sherman Law Group on your side.
Q: When do the phone calls stop?
Once the bankruptcy petition is filed, all debt collection activities are legally required to stop. This includes any calls regarding bills, lawsuits, vehicle repossessions, and home foreclosures. Even if you're behind on a secured debt – like a mortgage or automobile loan – the court must grant permission for a foreclosure or an automobile repossession.
Q: Can a debtor voluntarily repay a discharged debt?
Yes! A debtor who has received a discharge may voluntarily repay any discharged debt. We've seen this can happen under various circumstances, such as when the debt is owed to a family member.
Q: Can I stop car repossession?
Yes, by filing for Chapter 13 bankruptcy you can stop the repossession, catch up on your car payments, and keep your vehicle. Legally, your lender can repo your car if you're even a day late on your monthly payment. For this reason, it may be in your best interest to discuss your financial circumstances with your lender before taking legal action. They may be willing to renegotiate your interest rate.
Q: Besides the main chapters of bankruptcy like Chapter 7, Chapter 11, and Chapter 13. What other chapters exist?
Other bankruptcy chapters include:
Chapter 9: Municipality Debt Reorganization (cities and counties can file for bankruptcy protection, but states can't)
Chapter 13: Family Farmer or Fishermen Debt Reorganization
Chapter 13: Ancillary and Cross-Border Cases (utilized for recognizing a foreign bankruptcy proceeding in the United States)
Q: What is credit counseling?
The Bankruptcy Abuse Prevention and Consumer Protection Act of 2005 added the requirement of credit counseling to the law. Our law firm assists each of our clients through the initial credit counseling that is required to file bankruptcy.
Q: Can I prevent an eviction by filing for bankruptcy?
Yes, but you must file for bankruptcy BEFORE your landlord has a judgment for possession. The automatic stay, which happens when you file, triggers protection from an unwanted eviction. At this point, your landlord would be required to file a Motion to Lift Stay in order to proceed with the eviction.
Q: Can filing bankruptcy stop a foreclosure?
Filing bankruptcy stops a foreclosure. If you're facing the possibility of you and your loved ones becoming homeless, you must fight for your home. Luckily, you don't need to fight this battle alone. We are one of the few bankruptcy law firms that also provides foreclosure defense services to our clients. We have gained considerable knowledge of the mortgage industry and know tactics to help you keep your home.
Q: What is a reaffirmation agreement?
A reaffirmation agreement is utilized for secured debt you want to keep, such as mortgage and car loans. A reaffirmation is used when someone files bankruptcy so that they can keep their car and house. It's signed by both the lender and the debtor after the case is filed.
Generally, the lender will send us the reaffirmation agreement with the terms of your loan. We fill out the income and expense information based on your bankruptcy schedules. Then we send the document to you for a signature. After that, we return it the lender for filing with the court.
A reaffirmation agreement helps your credit score after the bankruptcy because it's an account that is reported as "current" after the case (so long as you make the necessary payments). It's a good way to rebuild your credit after filing bankruptcy.
Q: How do I know that I need to see a lawyer?
You should speak to a qualified bankruptcy attorney if you're experiencing any of the following scenarios:
You're late paying bills
You're worried about foreclosure
You're facing a car repossession
You're being harassed by creditors
You're being sued
Your wages are being garnished
During your free consultation, we can discuss your budget and explain applicable debt-relief strategies and bankruptcy options. Be proactive and don't let the bills continue to pile up. You don't need the stress!
Don't Wait – Call Us Now!
Attorneys Bill Sherman and Valerie Sherman are the "go-to" bankruptcy lawyers in the East Point area. We are a small, service-oriented bankruptcy law firm that is dedicated to representing individuals & small business owners. When you're facing a serious financial quandary, you deserve practical and realistic advice. No matter your personal circumstances, you can rely on The Sherman Law Group to provide you with cost-effective services and exceptional legal representation.
---
We love what we do, and we do it the right way. Contact The Sherman Law Group at (678) 712-8561 to schedule a free consultation.
---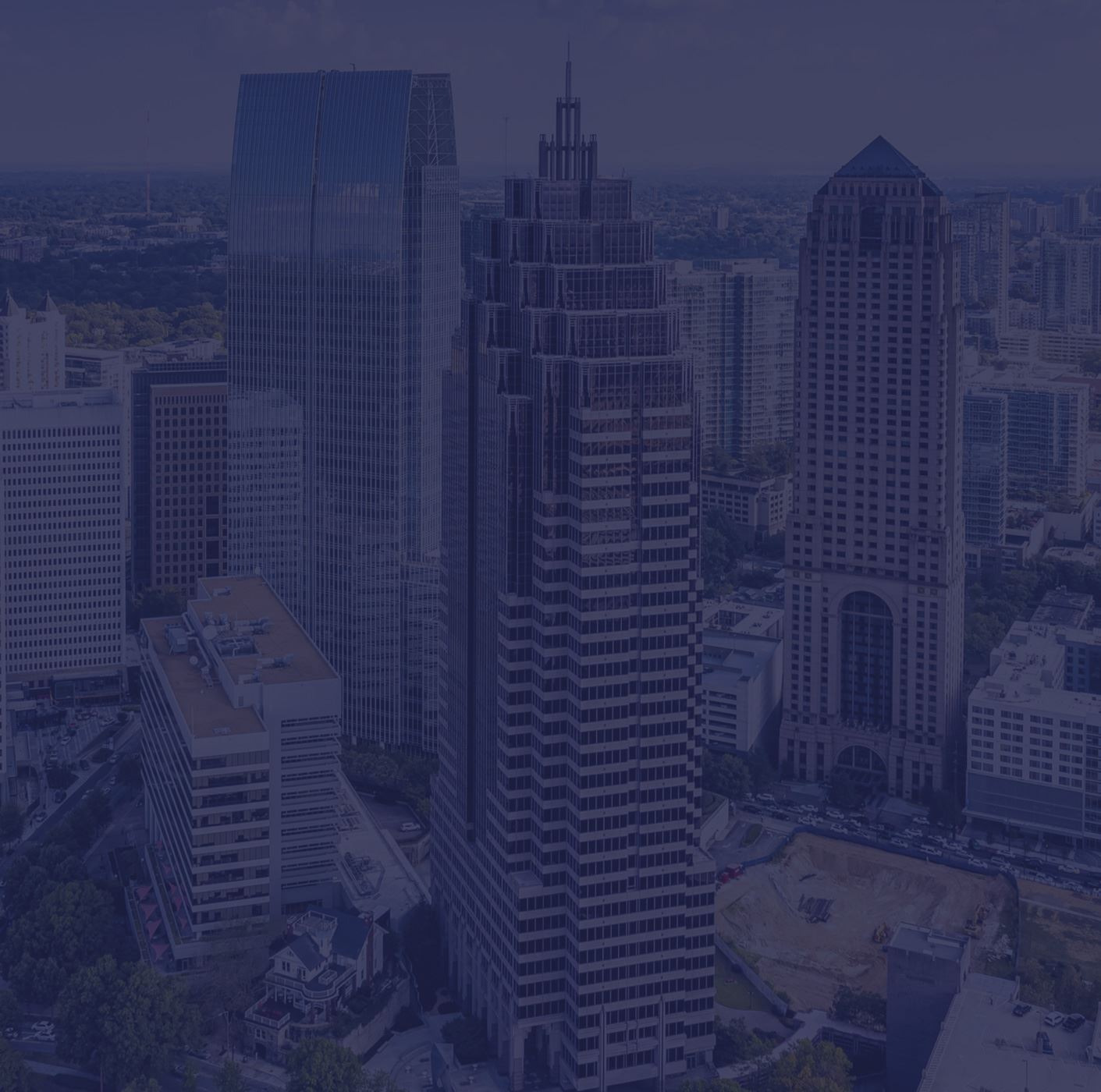 What Our Clients Say
I have utilized all types of attorneys in the past and have never had someone work so hard for me! Thank you! I will refer anyone to your firm!!

Kevin B.

"The one on one personal attention and compassionate care we received from Valerie, Bill & David was beyond what anyone would expect."

Heather W.

We can't thank you enough. You made a bad situation better. You were all a pleasure to work with. Thank you again!

Mark V.
Contact Our Offices
Whether you have questions or you're ready to get started, our legal team is ready to help. Complete our form below or call us at (678) 712-8561.