Brookhaven
City of Brookhaven Bankruptcy Lawyers
Get a Fresh Start with Bankruptcy -

(678) 712-8561
Buried in consumer debt? Behind on your mortgage? Feeling overwhelmed? If that sounds like you, then you should seriously consider filing bankruptcy. Brookhaven, Georgia bankruptcy attorneys Bill Sherman and Valerie Sherman provide confidential and personal legal advice regarding your specific debt issues and bankruptcy options.
Here are some ways bankruptcy can help you:
---
Find out more about our bankruptcy services by contacting our Brookhaven firm today.
---
Filing a Bankruptcy in Georgia is Unique
Filing a bankruptcy in Georgia is different than filing bankruptcy in any other state. Although the Bankruptcy Code is federal law and applies nationwide, each state has slightly different laws that impact a filing. Each state also has different procedures regarding a bankruptcy that can affect the outcome, sometimes in a big way.
Almost all of us want to pay our debts. However, if you are facing mounting debt and experiencing great anxiety and worry, then it is time to call for a confidential bankruptcy consultation with our lawyers in Brookhaven. We have real, hands-on experience with complex bankruptcy filings that is necessary to properly evaluate, prepare, and file your case. Call (678) 712-8561 at any time to begin.
Your Bankruptcy Goals Matter
Your goals matter to us as much as they do to you. We know that it is not an easy thing to call a bankruptcy lawyer. It takes guts and a sense of reality. In the bankruptcy process, you require an expert lawyer and personal attention to set your goals and to achieve them.
We are Great Bankruptcy Lawyers — At Least That's What Our Clients Tell Us!
Our lead attorneys, Bill Sherman and Valerie Sherman, have an established reputation for integrity and effectiveness. Our clients know the difference; they can tell. During your initial consultation, you meet with an attorney, who will present all of your options and speak plainly and calmly as to whether or not bankruptcy is the best option for you. If you do decide to file a bankruptcy, we will offer you competitive rates, professional services, and genuine guidance to get you back to better days as quickly as possible.
We pride ourselves on providing a high level of personal service to each and every client. Thanks to our dedication to client satisfaction and casework excellence, we have a "super-high" bankruptcy confirmation and success rates that our clients definitely enjoy. Our team will be there to answer questions, guide you, and help you stay on track to complete your bankruptcy case.
What is a Chapter 7 Bankruptcy?
When people think of bankruptcy, they usually think of the program, or chapter, called Chapter 7. A Chapter 7 is sometimes also referred to as a "full or a "straight" bankruptcy.
You can discharge many kinds of bills in a Chapter 7, such as:
Credit cards
Medical bills
Personal loans
Repossessions
Evictions
A Chapter 7, however, usually offers no help with car loans or leases, child support obligations, alimony, and home loan issues. Not to worry — they are addressed in a Chapter 13 bankruptcy. Have a car loan or lease? You can keep your car but you must continue making your regular monthly payment. If you have a home with a mortgage, you can keep your home but must continue making your monthly mortgage payment.
A Chapter 7 makes it possible to get rid of a lot of debt relatively quickly. There are important cautions and restrictions to the program, though, which one of our Brookhaven bankruptcy lawyers can explain. Remember: not everyone is eligible for a Chapter 7. Income can be an issue, as can be the equity in your home. It is important to contact an experienced Brookhaven bankruptcy attorney from The Sherman Law Group to get the best advice and guidance.
What You Need to Know About Filing Chapter 13 Bankruptcy & Trustees
An individual can file several different types of bankruptcy. Depending on your specific situation there is usually one type that offers the most advantages. We determine which one is best after performing a financial assessment: a Chapter 7, as aforementioned, or a Chapter 13.
A trustee is appointed to oversee the bankruptcy process. The trustee will prioritize your creditors if you file a Chapter 13. Generally, secured debts are paid first. Unsecured debts, such as medical bills and credit cards are usually paid last. Certain types of unsecured debts, such as recent income taxes and back child or spousal support, have priority and will need to be paid in full. The trustee's job is to ensure that the plan we propose meets all of the necessary requirements.
Another designated function of the trustee is to collect the payments and distribute them to your creditors under your plan. They act, in some ways, like an escrow in that they will be receiving payments and properly distributing them. Some long-term debts, like mortgage loans, are usually paid by you directly to your loan holder without the trustee's involvement.
Please remember that Attorneys Bill Sherman and Valerie Sherman are here to help answer any questions you may have with filing Chapter 13 bankruptcy. You can trust us with any sized issue. We have handled many consumer bankruptcy cases and we ensure your interests will protected and prioritized from start to finish. Please contact us today if you are considering bankruptcy.
Let Us Get You Out of Debt for Good
The driving principle of our law firm is to help people stop creditor harassment and to relieve suffocating debt. Our Brookhaven bankruptcy attorneys are can stand with you and guide you through every step of your Chapter 7 and Chapter 13 bankruptcies. We do it right. When you need a fresh start, bankruptcy lawyers Bill Sherman and Valerie Sherman offer the expertise, compassion, and knowledge that gets it done for you!
---
Call (678) 712-8561 today to arrange a no-cost consultation.
---
Frequently Asked Questions About Bankruptcy
What is bankruptcy?
Under federal law, bankruptcy allows debtors who owe more money than they can pay to either eliminate their debts or work out a payment plan to pay a portion or all of their debts over a longer period of time. Interestingly, bankruptcy is provided for in the United States Constitution.
Does bankruptcy stop all the harassing phone calls and bills from debt collectors?
Yes! Stops them cold! The "automatic stay" will take effect when you file your case. It immediately stops creditor harassment.
Does filing bankruptcy stop a wage garnishment and a lawsuit for an unsecured debt, like a credit card or medical bill?
Yes! The automatic stay stops the garnishment and lawsuit.
I am being garnished for an old debt. When will the garnishment finally stop?
Pursuant to the bankruptcy statute, a garnishment must stop when we file bankruptcy. That's the law! However, as a practical matter, your payroll office may continue to take out the garnishment until the garnishing court, whether here in the state of Georgia or in another state, issues a release of garnishment order. But all monies taken out after you have filed bankruptcy should be returned to you.
Which chapter of bankruptcy should I file?
That depends on your specific circumstances. Most people file a Chapter 7, but there are some circumstances that require clients to file a Chapter 13. Chapter 13 is the best choice where you are delinquent on your mortgage payments, you can't bring the loan current in a short period of time, but you still want to keep the house. And there are some people whose incomes are too high and they can't file a Chapter 7 and must file a Chapter 13. Usually, unless there is a compelling reason to do so, most people can and should file a Chapter 7. It is less expensive and is completed in a much shorter time frame; it allows debtors to "get on with their lives."
Can I file for bankruptcy more than once?
Yes. In fact, many people exercise their rights under the bankruptcy code quite often. You may file for bankruptcy more than once. But there are waiting periods that apply, depending on which chapter you filed under previously and which chapter you seek to file under presently. We'll go over all of these issues with you at our consultation.
Do I have to list ALL my debts when I file?
Yes. All debts must be listed. But if there is a particular debt that you want to pay you may do so after your case is filed. Most people want to keep their car or house and they may do so by reaffirming those debts in their bankruptcy.
What are the responsibilities to the trustee of the person filing the case?
You must cooperate with the trustee. That's the law. If the person seeking a bankruptcy does not cooperate with the trustee, the bankruptcy case may be dismissed and the person's debts will not be discharged.
What should a person do if a creditor later attempts to collect a debt that was discharged in his or her case?
When you file, your creditors can't contact you in any way. And then when a discharge is granted, the court issues an order prohibiting creditors from attempting to collect any discharged debt. A creditor who violates this order risks being held in contempt of court and may even be liable to the person for damages. If a creditor the attempts to collect a discharged debt from the person, the person should give the creditor a copy of his or her discharge and inform the creditor in writing that the debt was discharged. If the creditor sill persists, the person should contact an attorney.
Should I take money out of a 401(k) or IRA or pension to pay my debts?
No, don't do that! Pulling money out of a 401(k), IRA or their pension plan to pay off unsecured debts is a terrible financial decision. Retirement plans, a 401(k), pensions or an IRA are totally exempt from any type of creditor action in the state of Georgia. So even with a judgment, a creditor can't touch a person's retirement, which is why pulling money out of these to pay-off unsecured debts is a poor decision.
Can I file without my spouse filing?
Yes, you can file without your husband or wife. A husband and wife don't need to file together. However, if one spouse is filing, some information is still necessary from the non-filing spouse. This includes personal information such as income, employer, and residency. If the spouses, however, are in the process of getting a divorce, this becomes problematic but is certainly not a barrier to filing.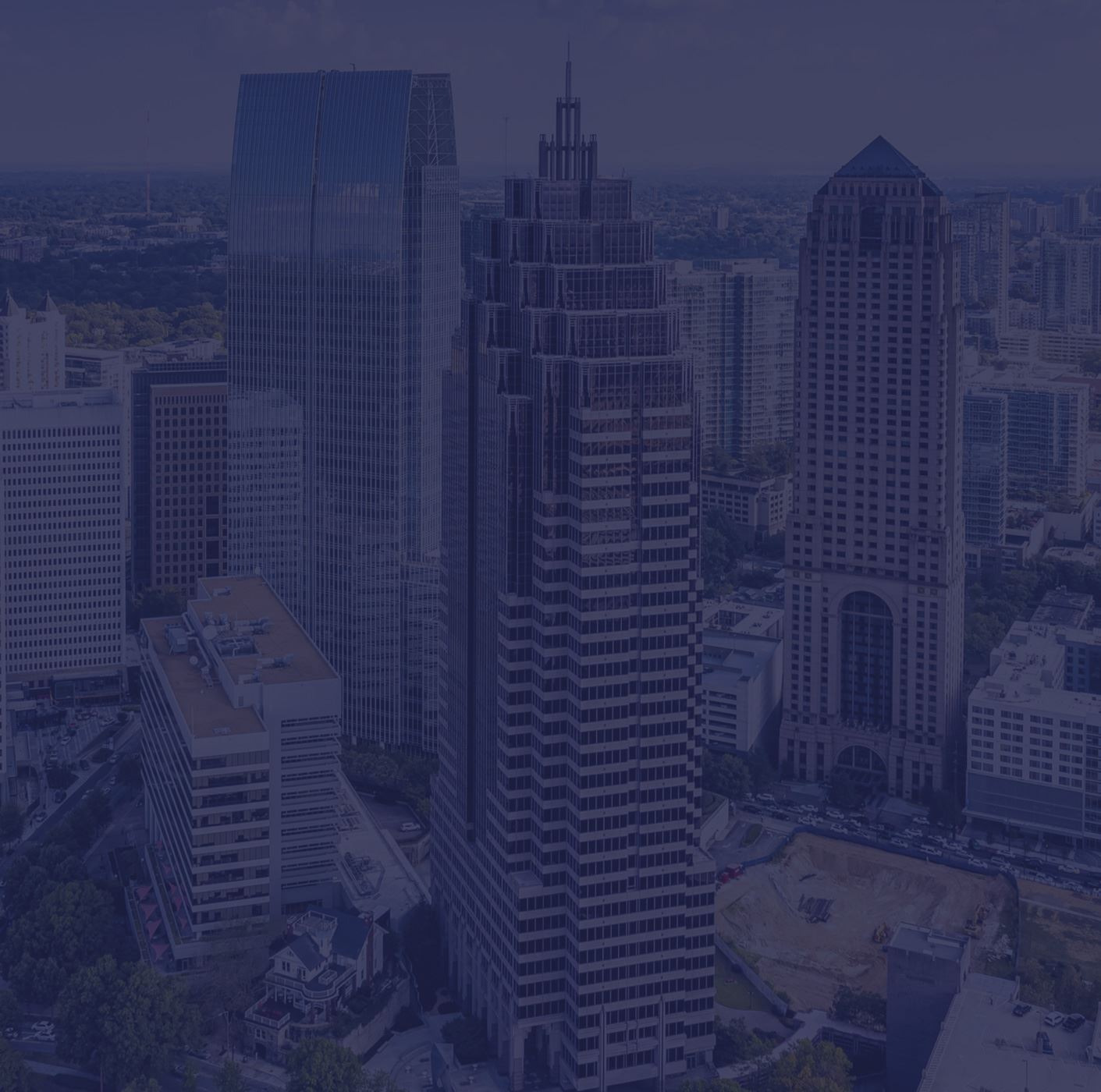 What Our Clients Say
"The one on one personal attention and compassionate care we received from Valerie, Bill & David was beyond what anyone would expect."

Heather W.

I have utilized all types of attorneys in the past and have never had someone work so hard for me! Thank you! I will refer anyone to your firm!!

Kevin B.

We can't thank you enough. You made a bad situation better. You were all a pleasure to work with. Thank you again!

Mark V.
Contact Our Offices
Whether you have questions or you're ready to get started, our legal team is ready to help. Complete our form below or call us at (678) 712-8561.